Describing Kelsey and Andrew's wedding makes us feel a little bit like Stefon. This wedding had everything: Chinese lanterns, a bride in the river, a dog named Frankie, a RickRoll, an sarcastically dramatic first dance, a ring bearer in a Lord of the Rings costume…
Although it got windy for a while, we had the the most beautiful spring day down in the park. We loved shooting at the Valley Green Inn (somehow it was our first time). The night ended with Kelsey and Andrew in a river… because that's how all weddings end, right?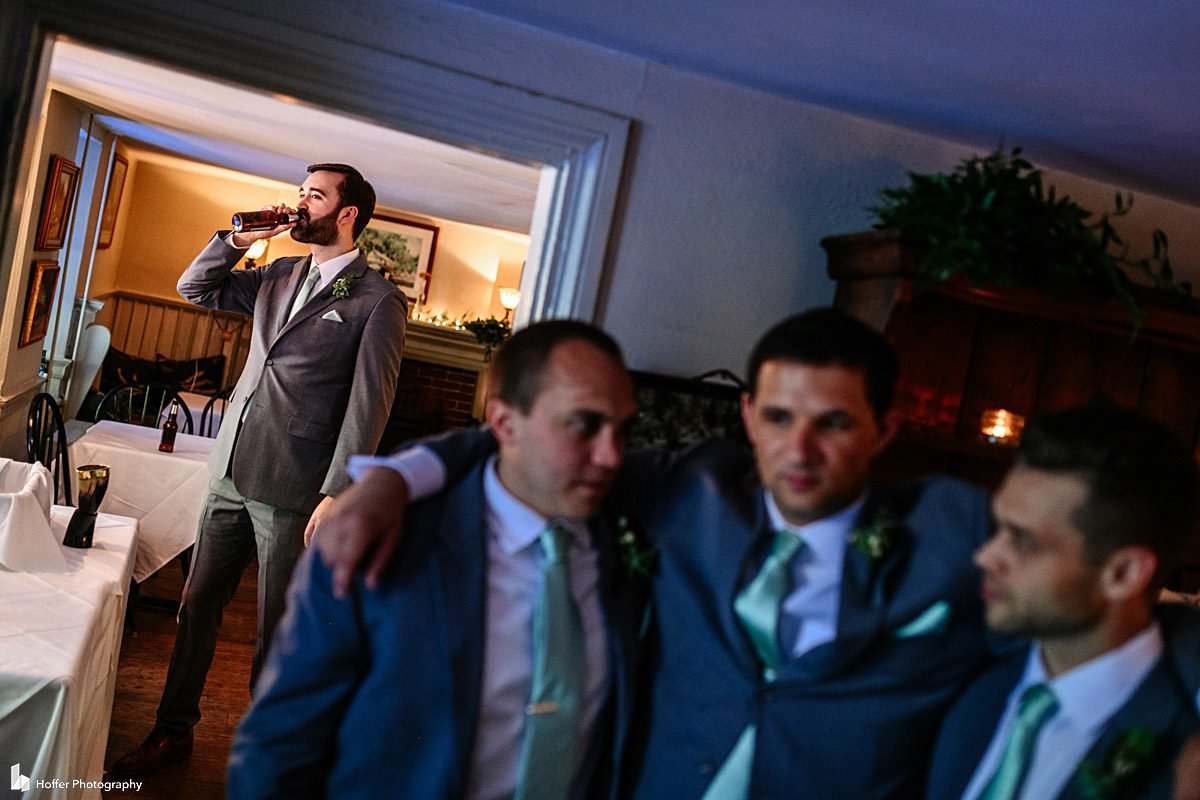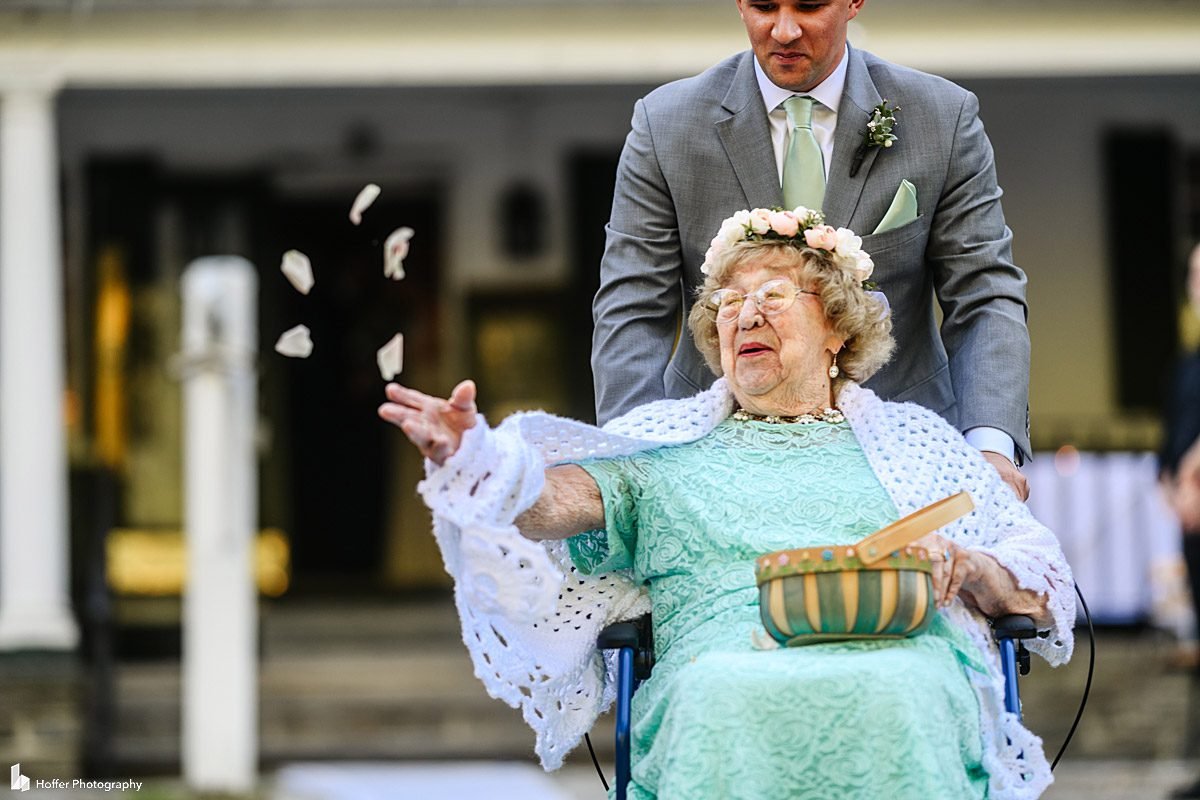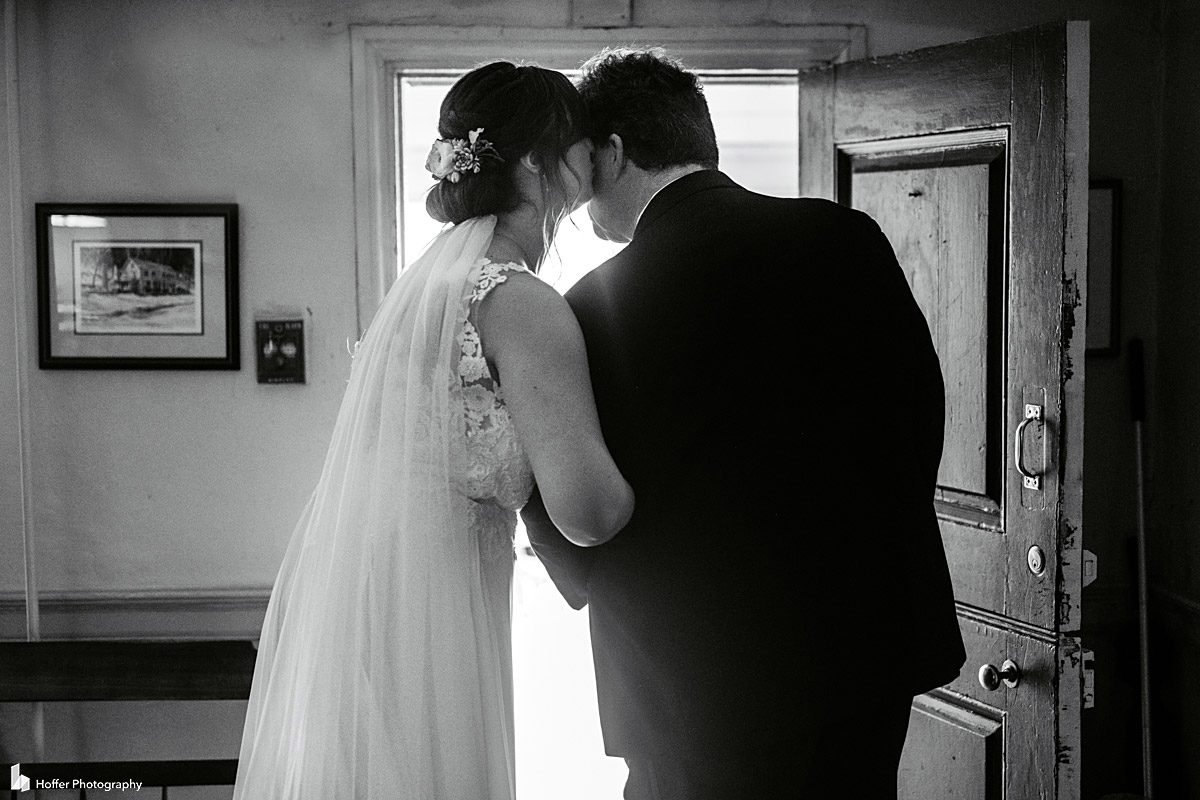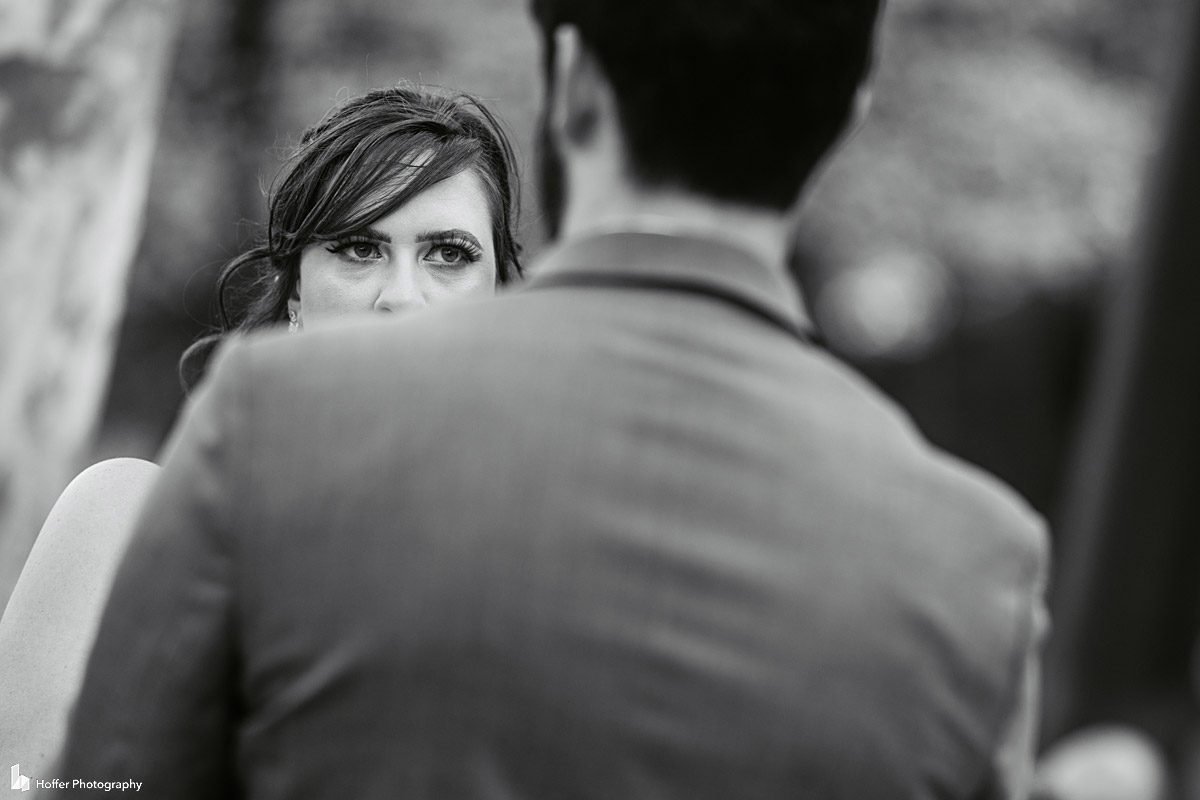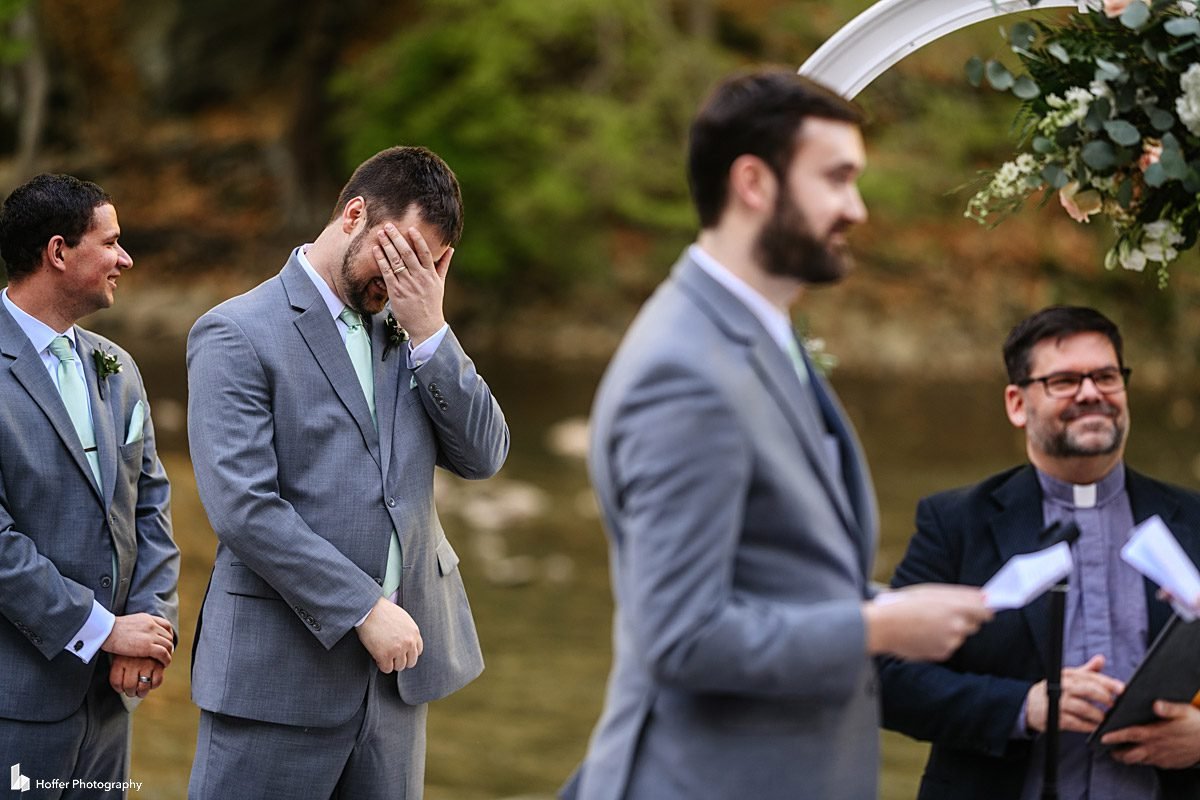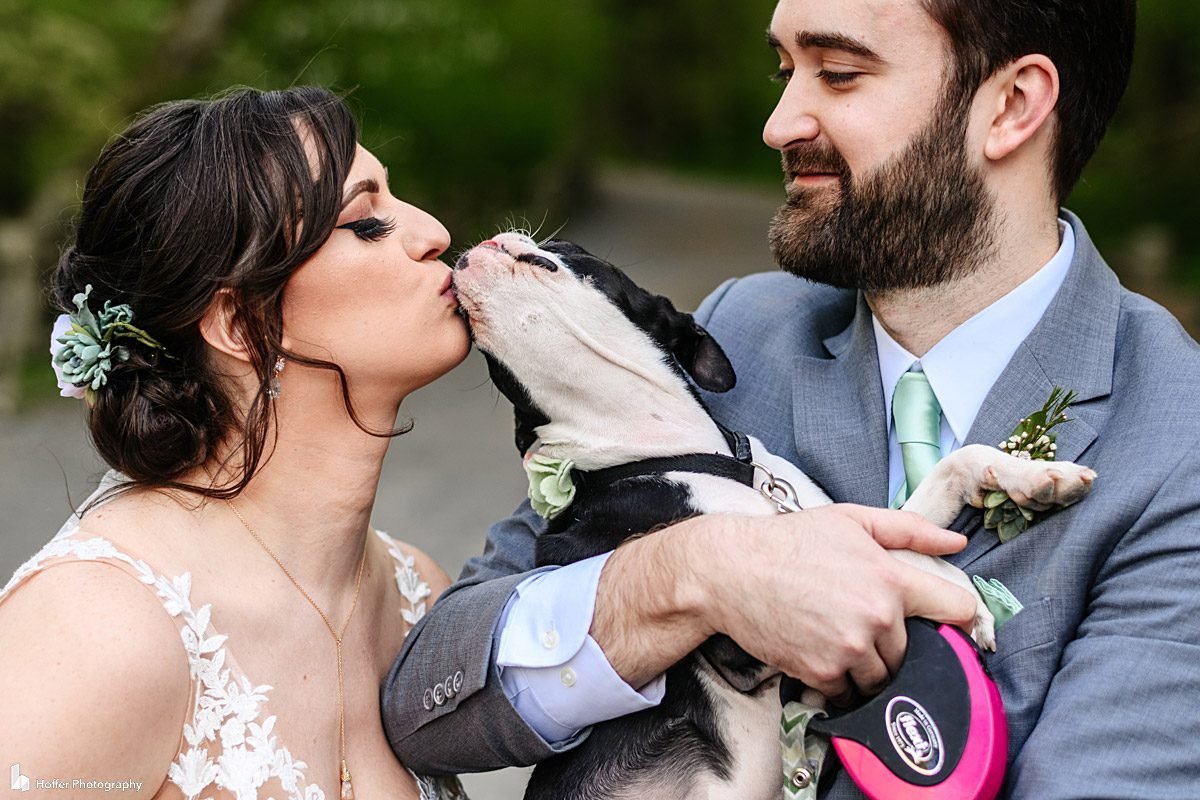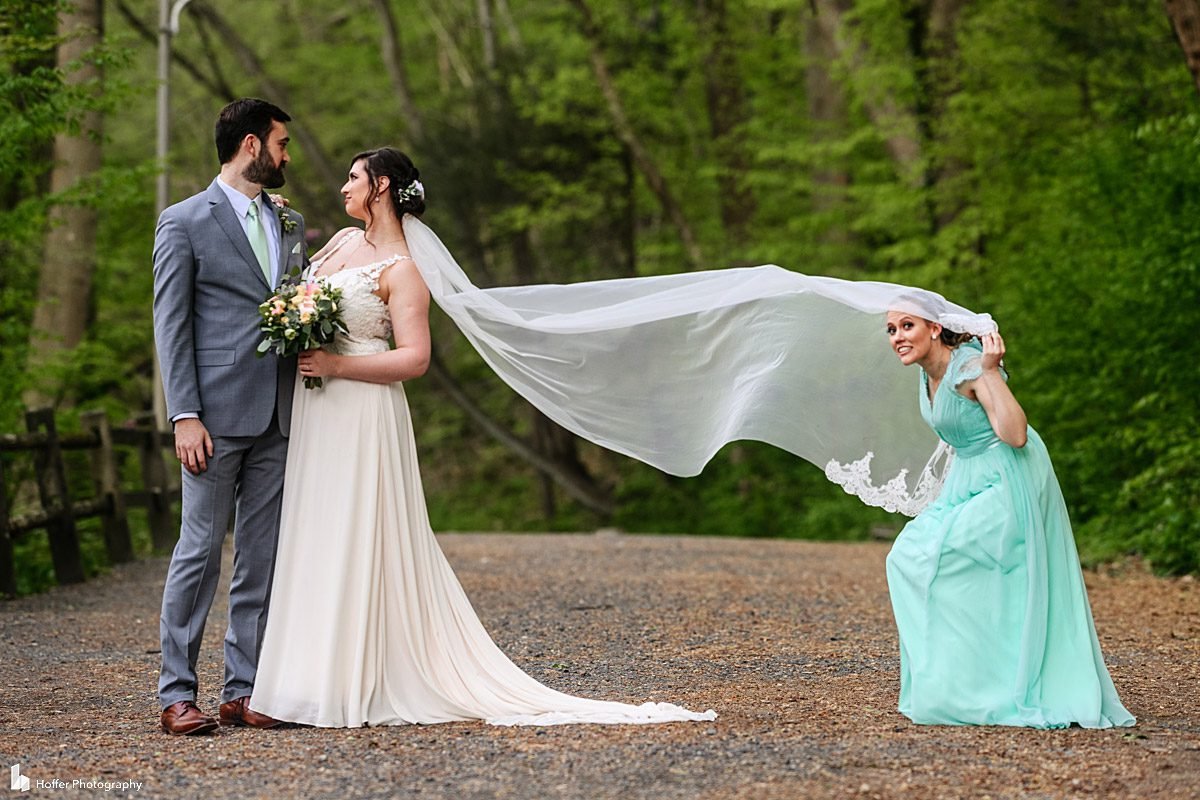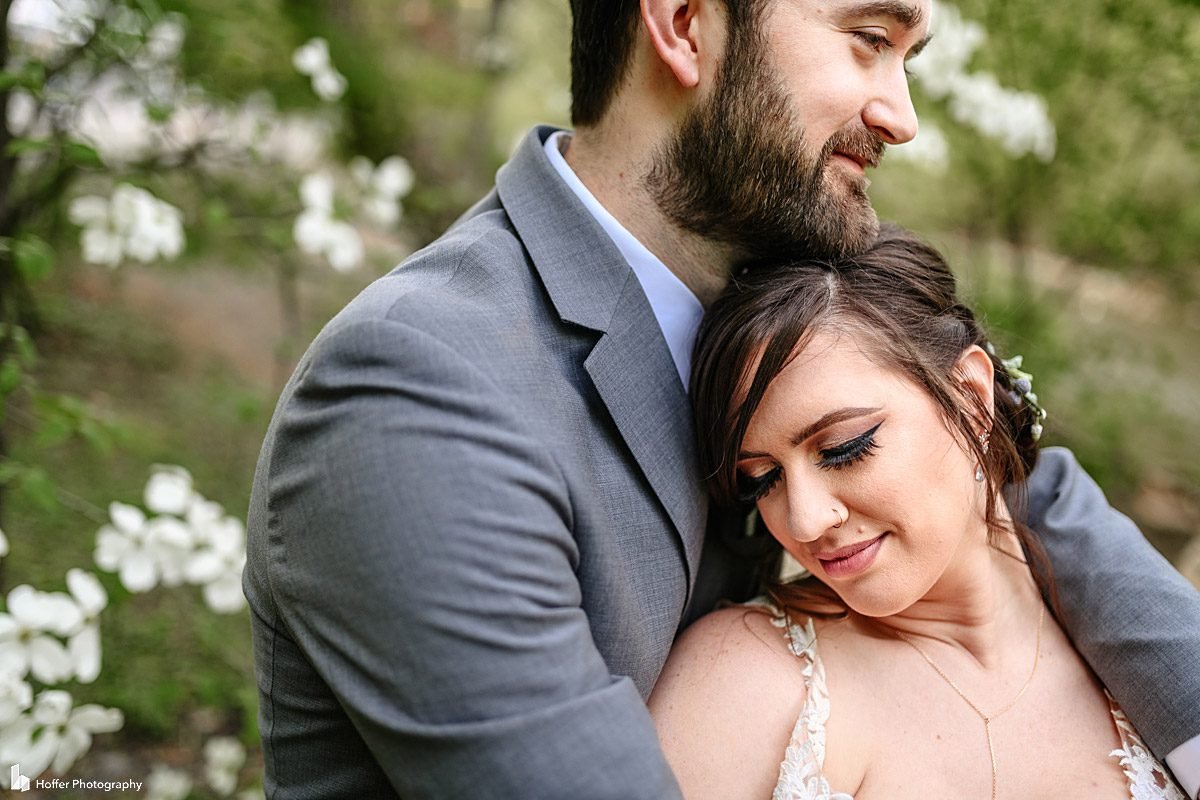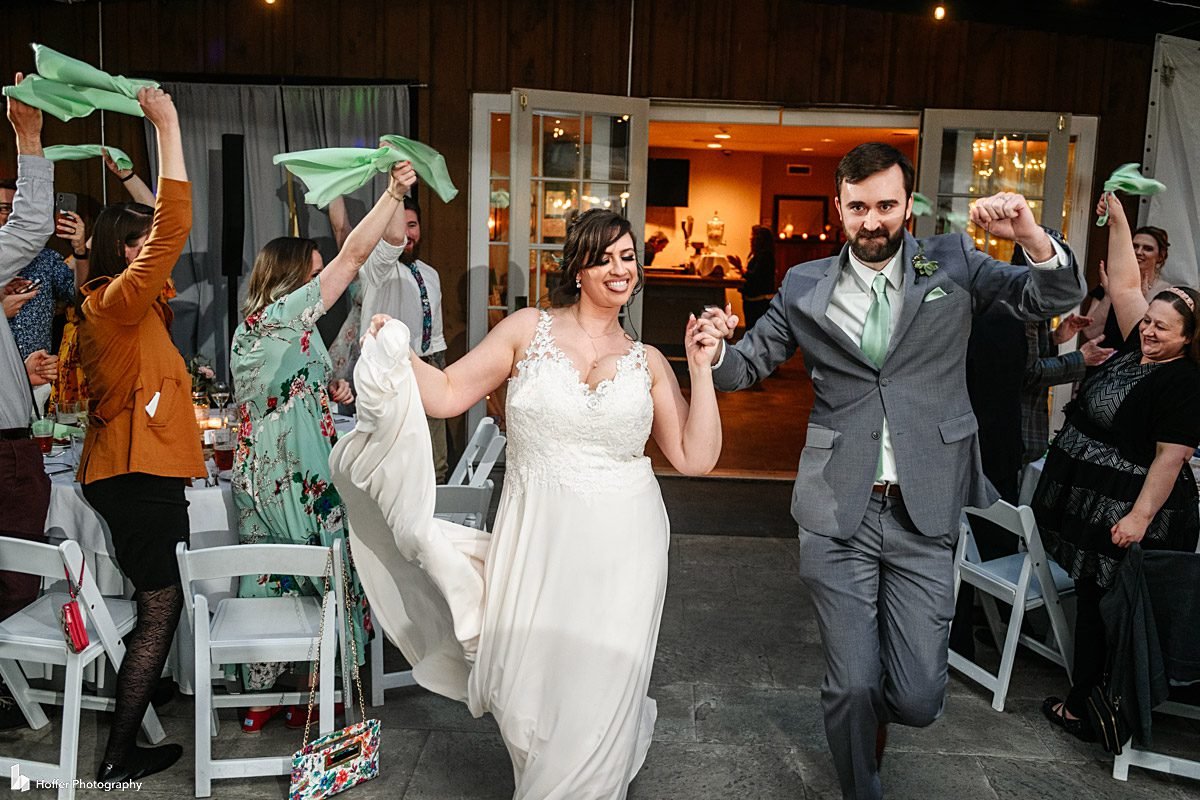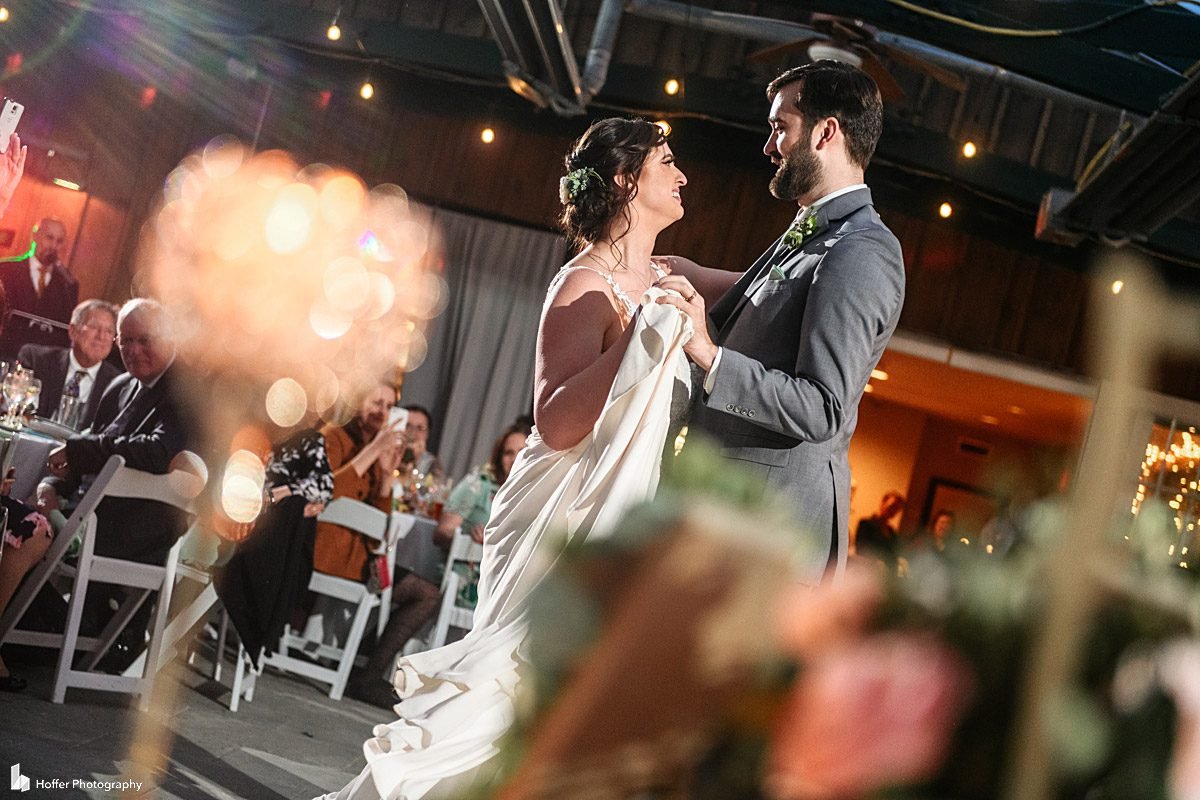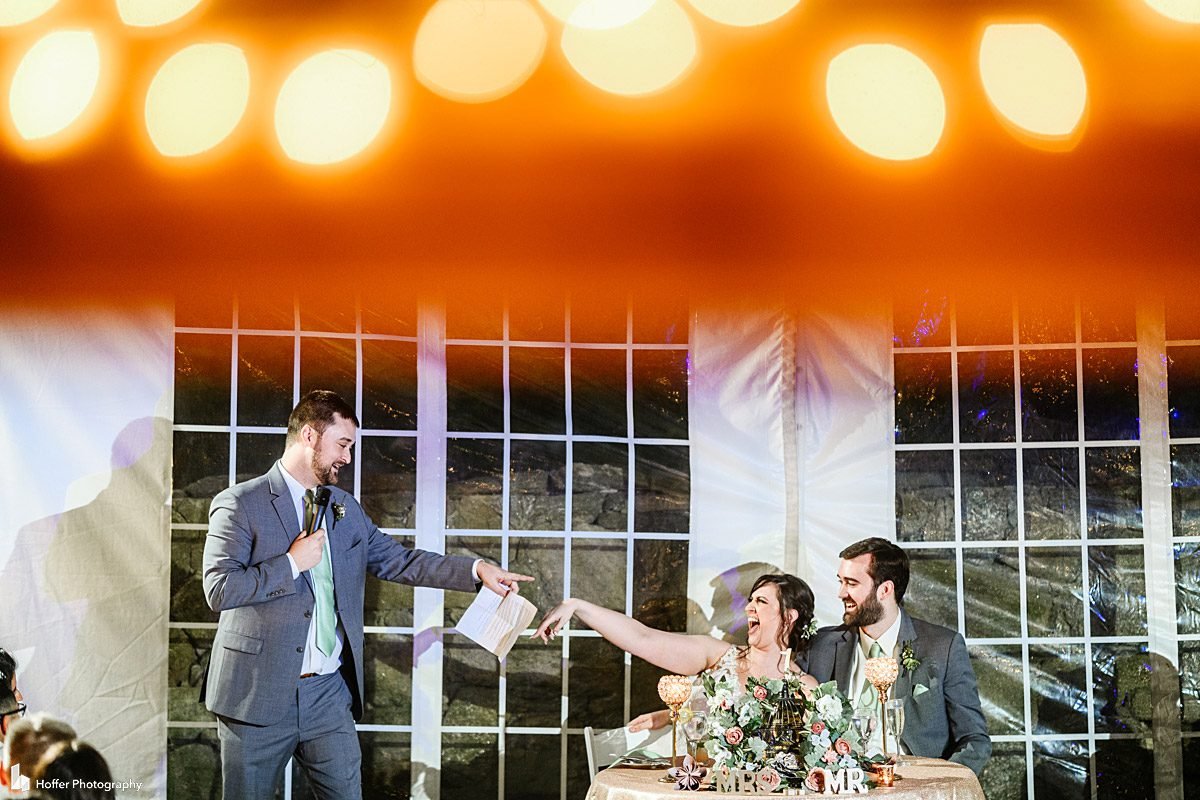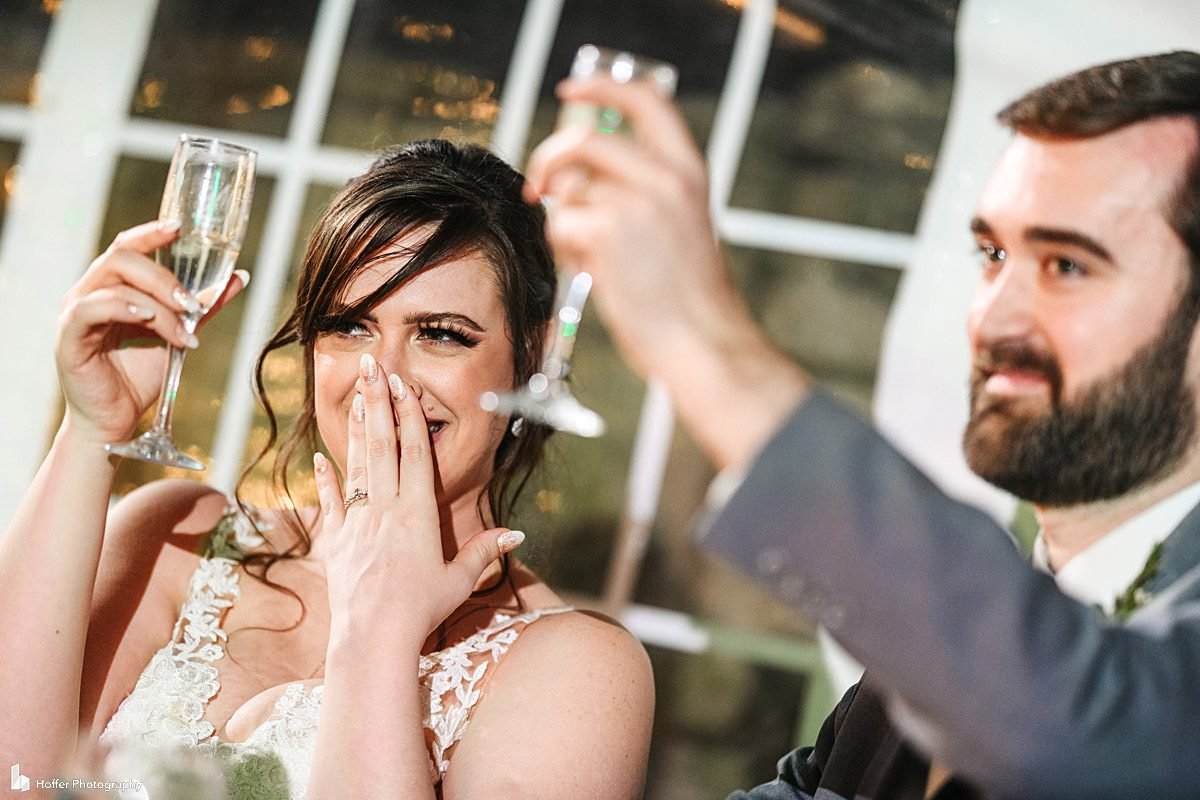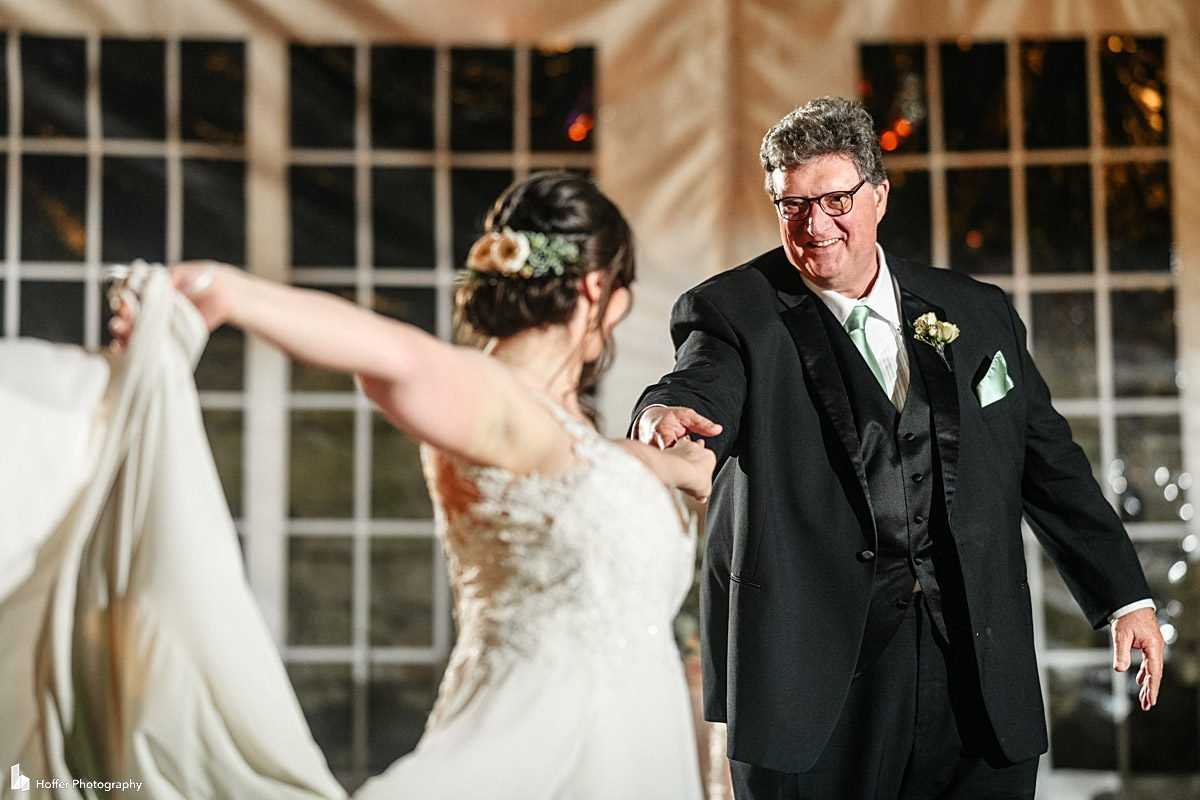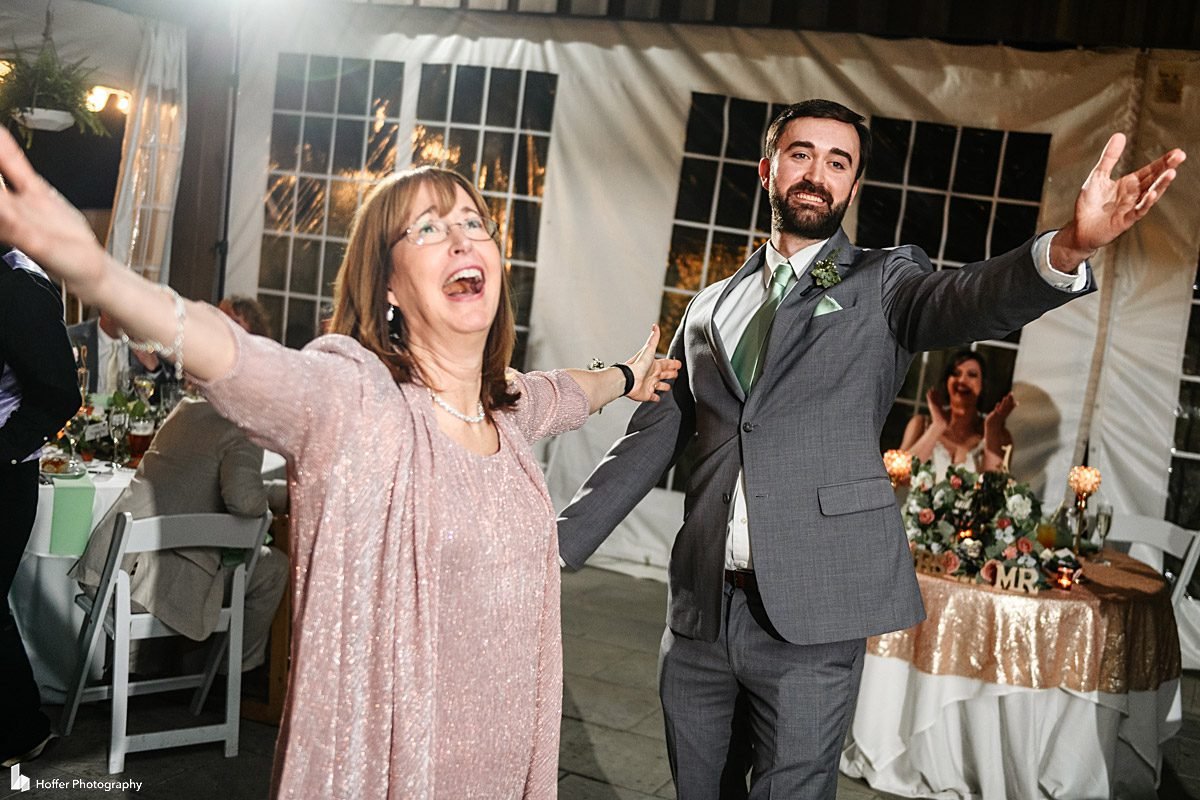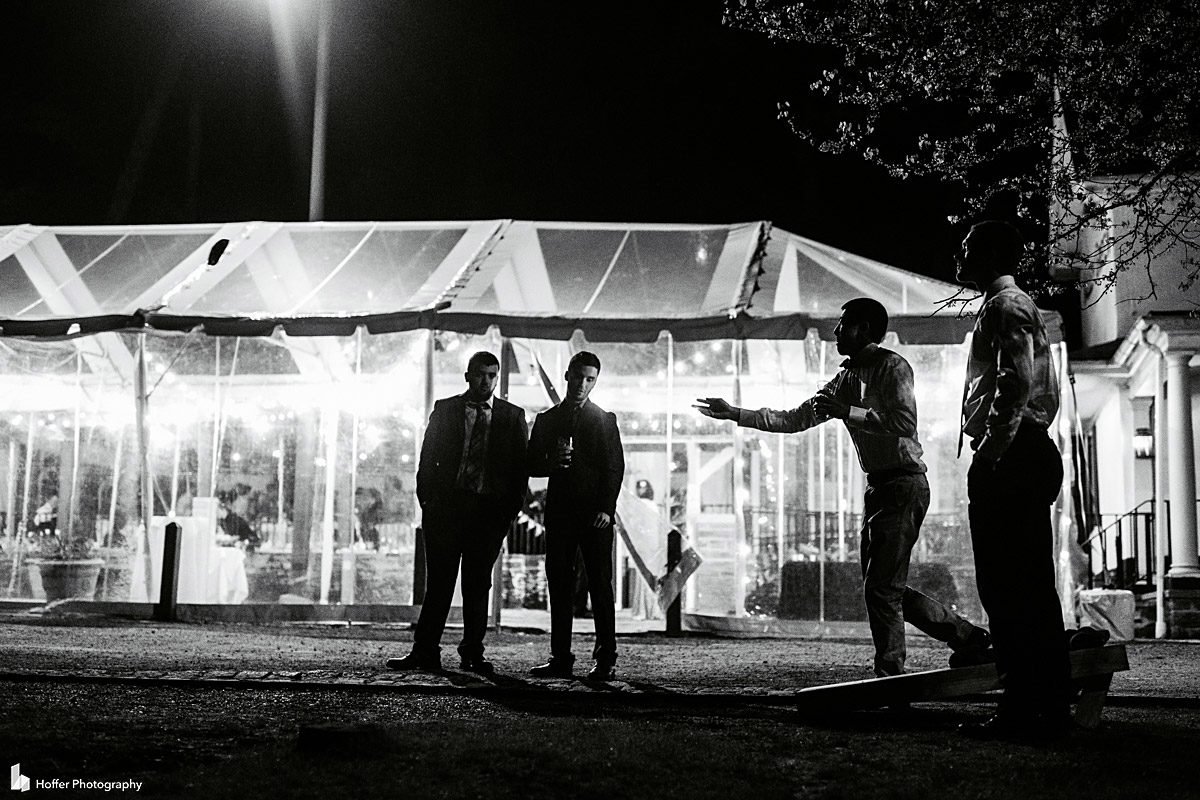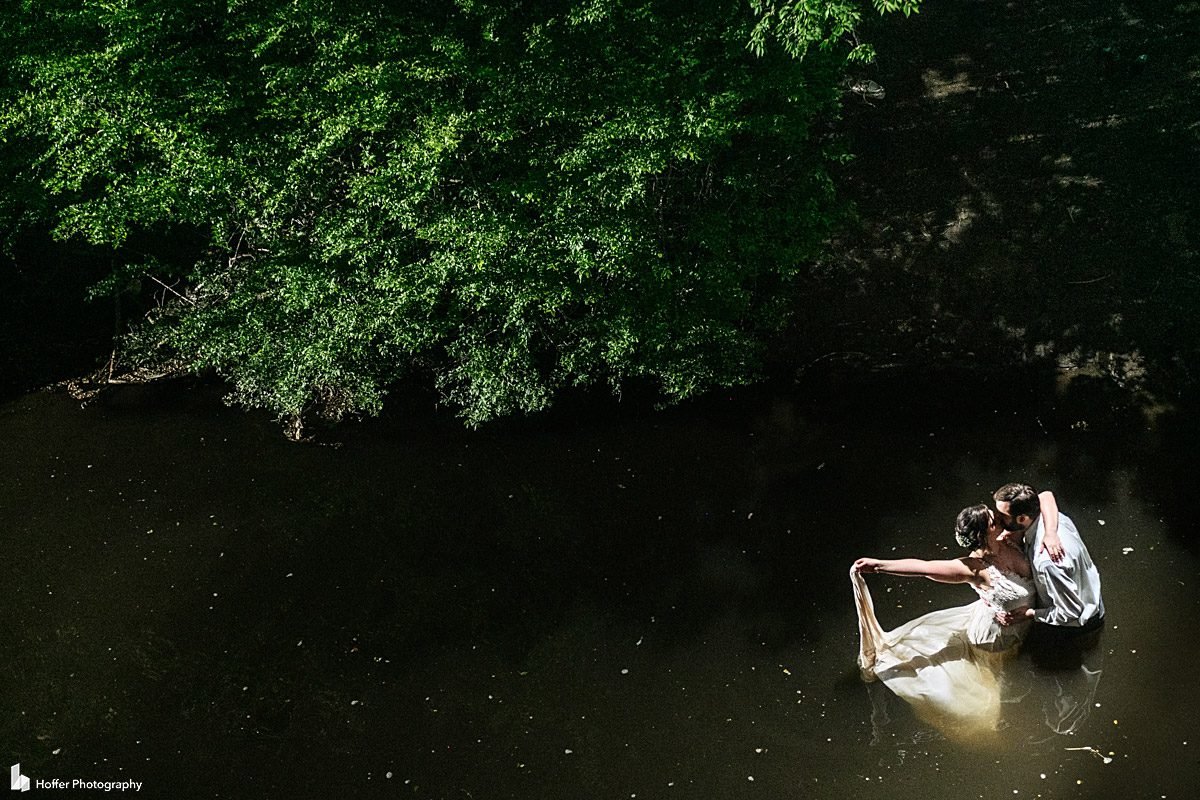 Notes: This wedding was photographed by Amy & Tony Hoffer of Hoffer Photography. The bride and groom were joined all day by their dog Frankie. They got ready at the Chestnut Hill Hotel in Chestnut Hill, PA. The ceremony was outdoors in the Forbidden Trail at the Valley Green Inn. Portraits were taken in the trees and the river. The reception was at the Valley Green Inn and included a lighting of Chinese lanterns into the sky.