Amy & Tony Hoffer
LEAD PHOTOGRAPHERS
Most photographers will tell you that they were developing film in the womb, they're obsessed with beauty (creepy, right?) and that they melt (literally!!) at the love that they see every day. We'll tell you that this was all kind of an accident…
A number of years ago, a tall guy with a cheap camera (hint: we're now talking about Tony) was asked by his mom if he'd want to take some professional photos. Then his soon-to-be Mother in Law asked if he'd want to shoot a wedding. There's nothing quite like showing up to a wedding consultation with a laptop and a few pictures of snow and trees while trying to convince someone to hire you for a job you don't know how to do.
So Tony grabbed his gorgeous wife (we're talking about Amy now) and headed out. Within a year, this accidental business took over. They left their jobs and started down the road that leads to right now. Many years later and they've been featured in lots of things, gone lots of places and met lots of people… but they'll tell you all about that later.
Photography is a lot of things, but it's certainly not about us. We want to know about you. We want you to tell us a story. We're here to make it look good.
Jim Heine
ASSOCIATE PHOTOGRAPHER
You know how good it feels when you make someone laugh? That's what it's like to be around Jim… all the time.
We're thrilled to be able to have someone so fun, kind and hard-working on our team. Years before Jim was shooting for us he was helping out wherever he could and is so hungry to learn, grow and experience new things and new people. We're completely honored to call him part of the HoffSquad and to have his amazing body of work be a part of our team.
Jim captures emotion like almost no one else can. His laid back nature perfectly suites a documentary style and will help you feel completely comfortable and allows him to make extraordinary images. Plus, if you catch him on the right night, you may get to see his signature dance move. Cross your fingers.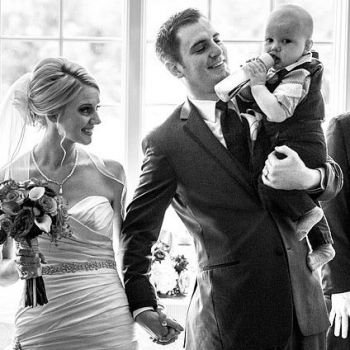 Chris Fuertes
ASSOCIATE PHOTOGRAPHER
We didn't know that Chris would become an amazing photographer when Amy & Tony shot his wedding a few years back, but we should have. From his hunger to learn, his good taste and his being the friendliest person in any room, it was easy to see why Chris would be so instinctually good at photography. There are few who work as hard to push creative boundaries as Chris does.
What makes photography so wonderful is that you get to preserve a moment for decades. It's fascinating to think that Chris is doing that for us now. We're so happy and lucky to have Chris as an associate photographer. You'll love him. Just try not to let him dance too much.
Farid Widjaya
ASSOCIATE PHOTOGRAPHER
A few years ago Farid emailed us and asked if we could take some photos of his young family. We met. We bonded. We bro-hugged. A few years later, we emailed Farid and asked him to return the favor for our family. We laughed. We bro-hugged. We ate Primo's hoagies.
The funny thing about photography is that the nicest people usually make the best photographers. Farid is both. So as his family grew and he got the itch to focus solely on shooting, we swiped him up as soon as we could to join the Hoffer squad.
As our associate photographer, Farid books and shoots weddings under the 'Hoffer' name. Don't be confused, though. He's still the same Michael-Bolton-loving, Walter-White-fearing, just-about-6-foot-tall Indonesian superstar you know and love.
So check out Farid's work. You'll love him, you'll love his photos and you might just get to hear all about his family band.
Lindsay Banecker
STUDIO MANAGER
A few years ago, we tried our hand at having interns. We threw them all in a steel cage* and had the most violent** photo competition*** you've ever seen. Rising from the sensor dust was Lindsay. She's gone from one-time intern to our ultimate utility gal. You might get an email from her here and there, or see her behind our Guestcam at a wedding.
Lindsay's official job is the studio manager for our little operation… but if you ever see a shadowy figure solving crime late at night, it's probably her.
* There was no steel cage.
** … or violence
*** … or even a photo competition