Some weddings are a slow burn. They start calm and sweet then end with a raging party. This is not one of those weddings…and not just because it was so cold that burning seemed impossible. In fact, Sophia and Gabe seemed pretty revved up from the second we got there. If you've met Sophia you know that it's hard to find someone with more energy than her. From the second we walked in, she was ready to rock… and the fun didn't stop all day (although it, like Sophia, was temporarily frozen for a few minutes).
Gabe is just as fun-loving. Plus he had a surprise in store… You may notice two versions of Gabe. The sleek, well-groomed version that is 'aerodynamic' and the more 'Zach Morris' type with a rocking head of strawberry blonde hair. Well, his groomsmen wanted to make sure he had a few different looks available and really brought the thunder with a big-time wig. Make sure you check out Sophia's expression when she sees it.
All in all, an excellent time was had. Please enjoy!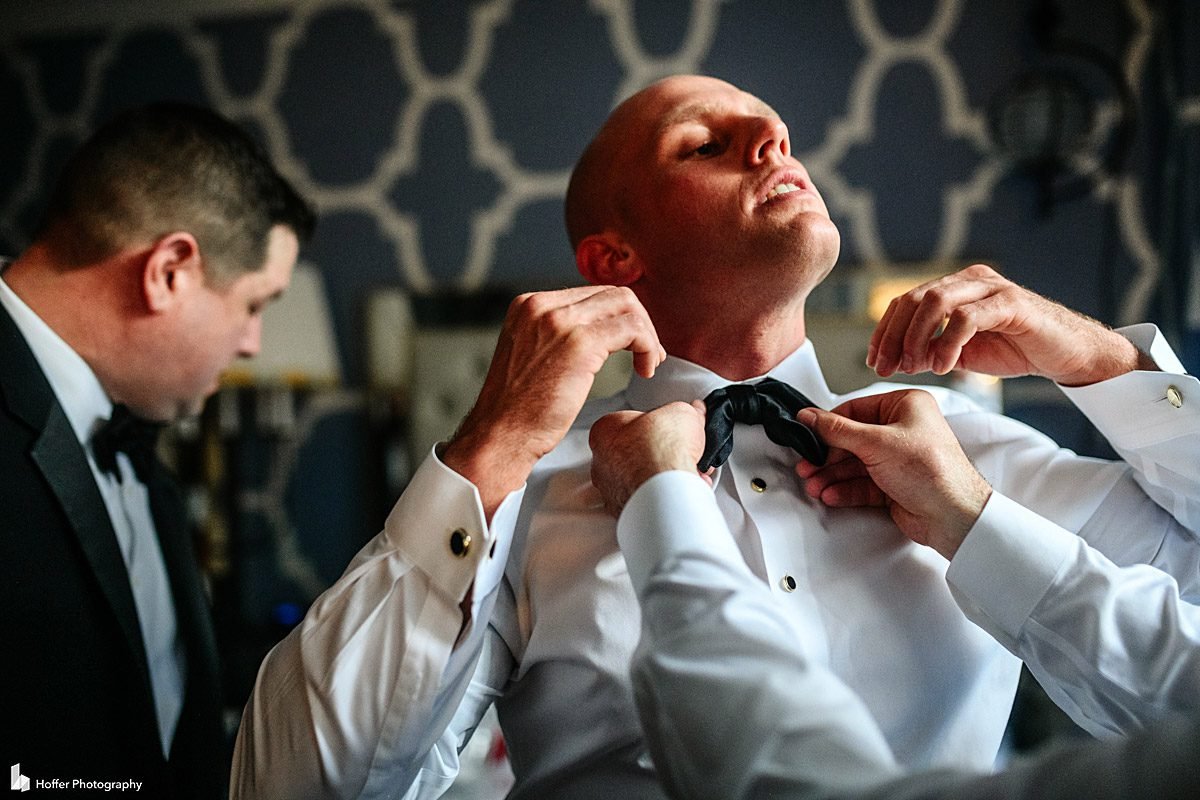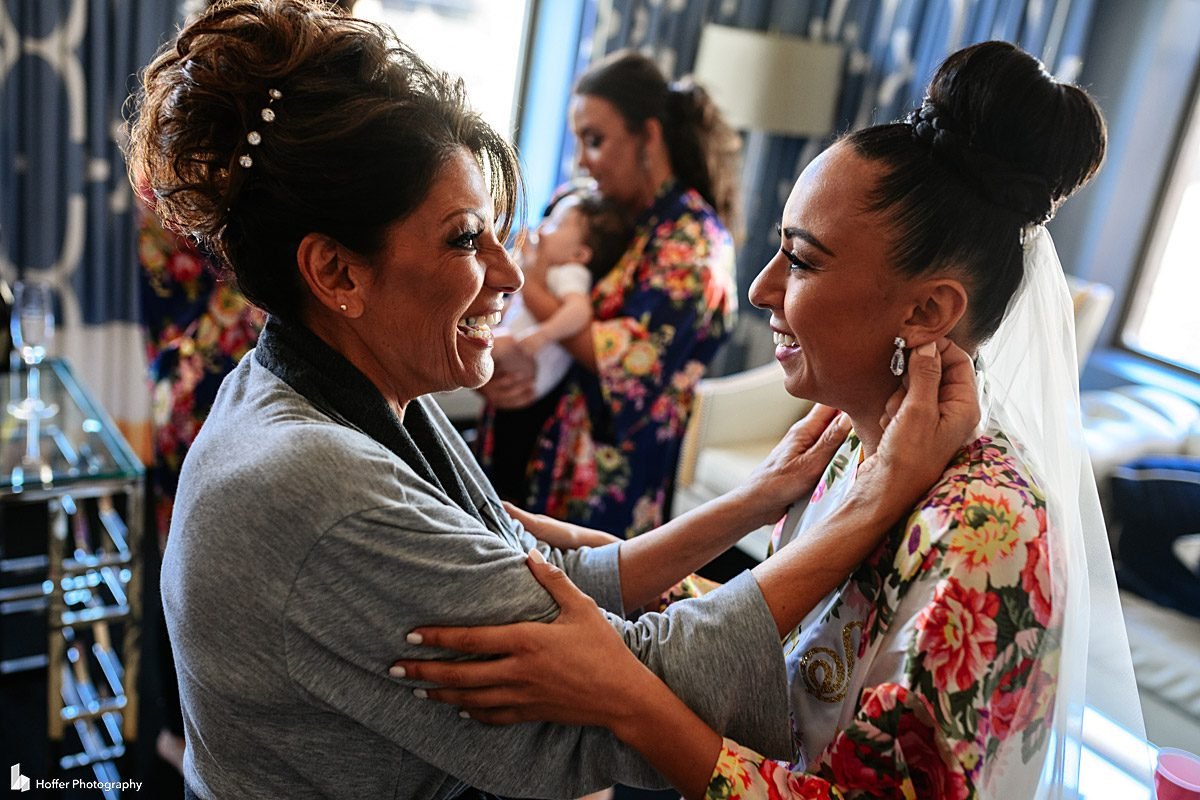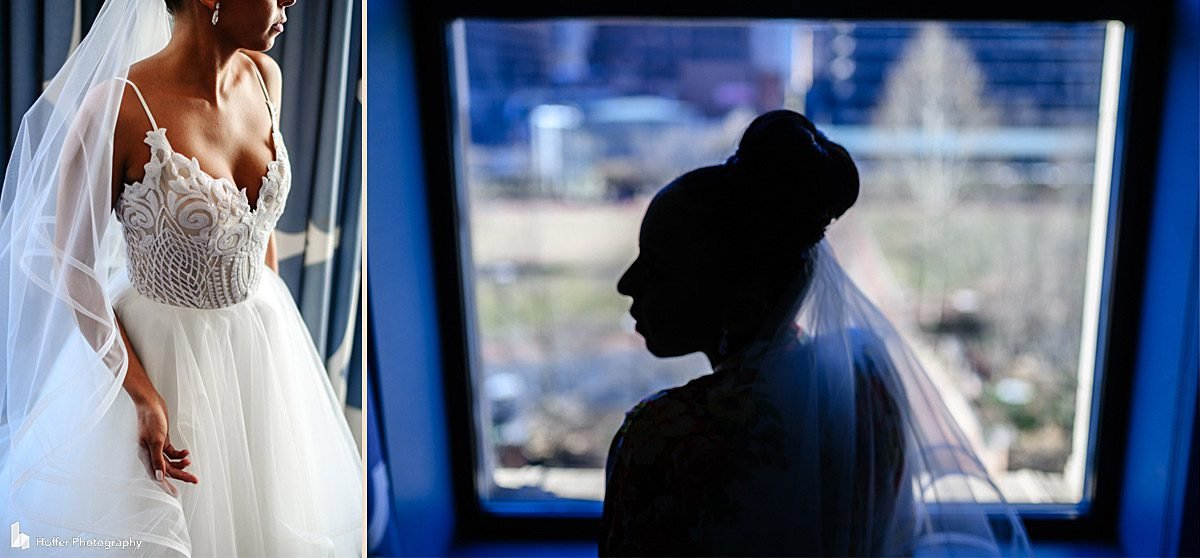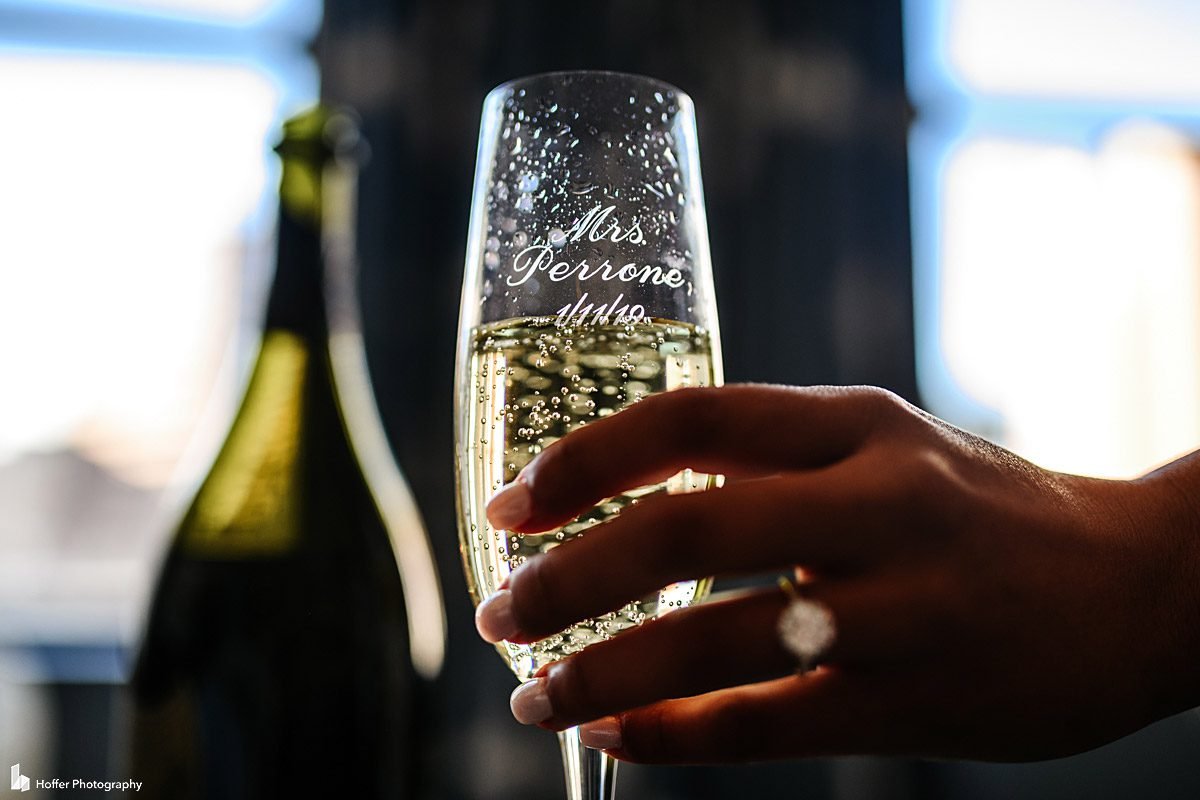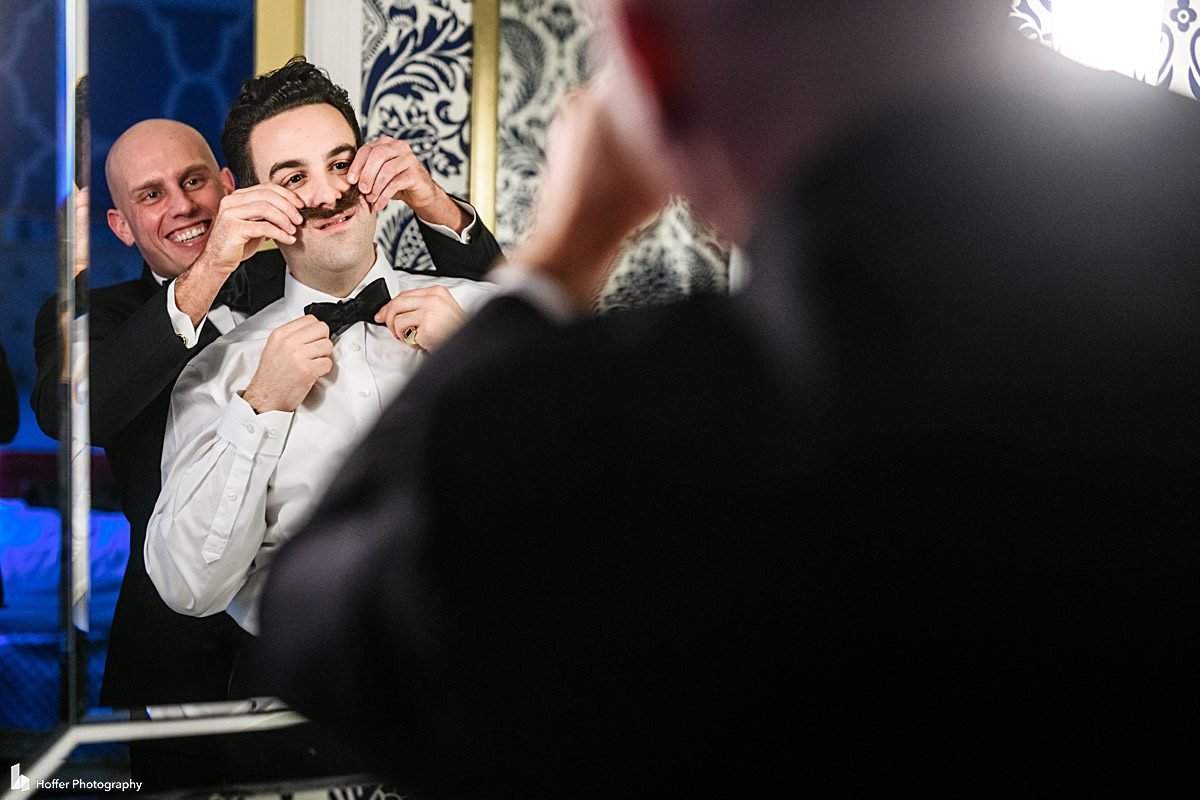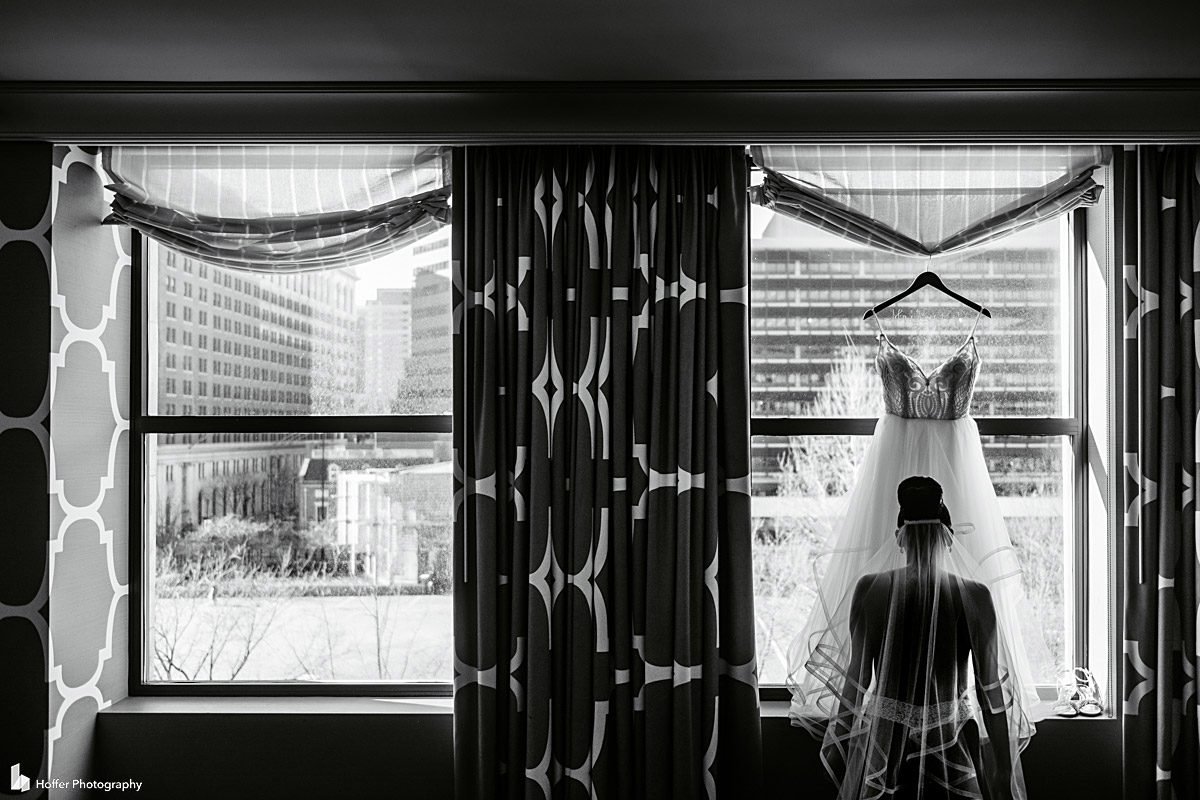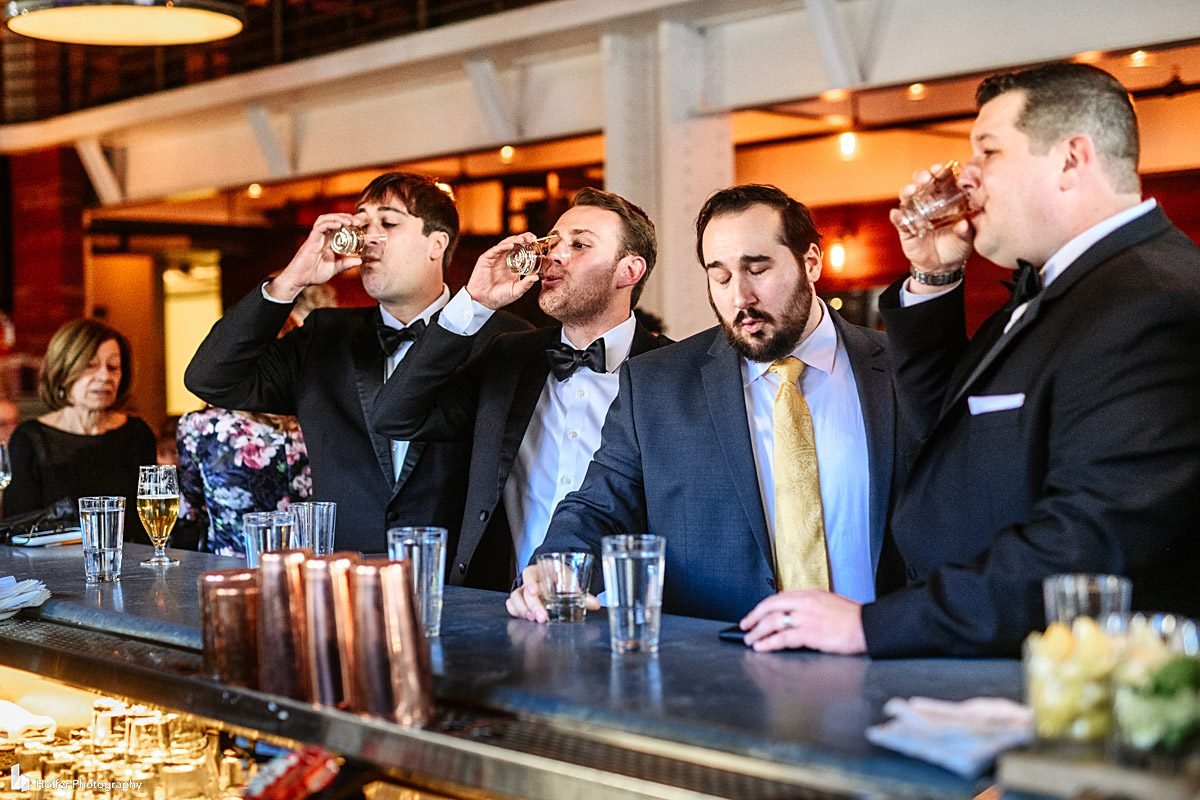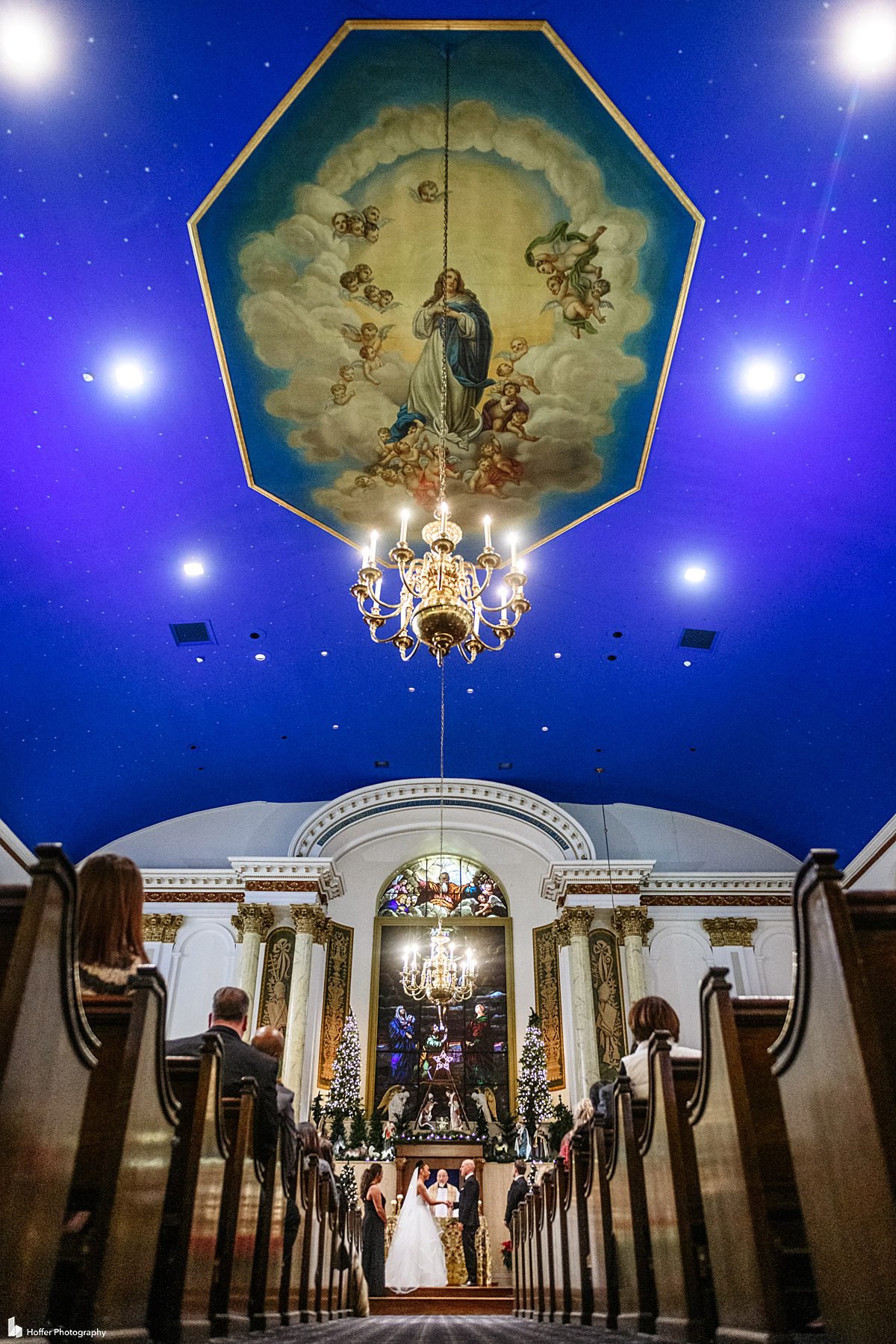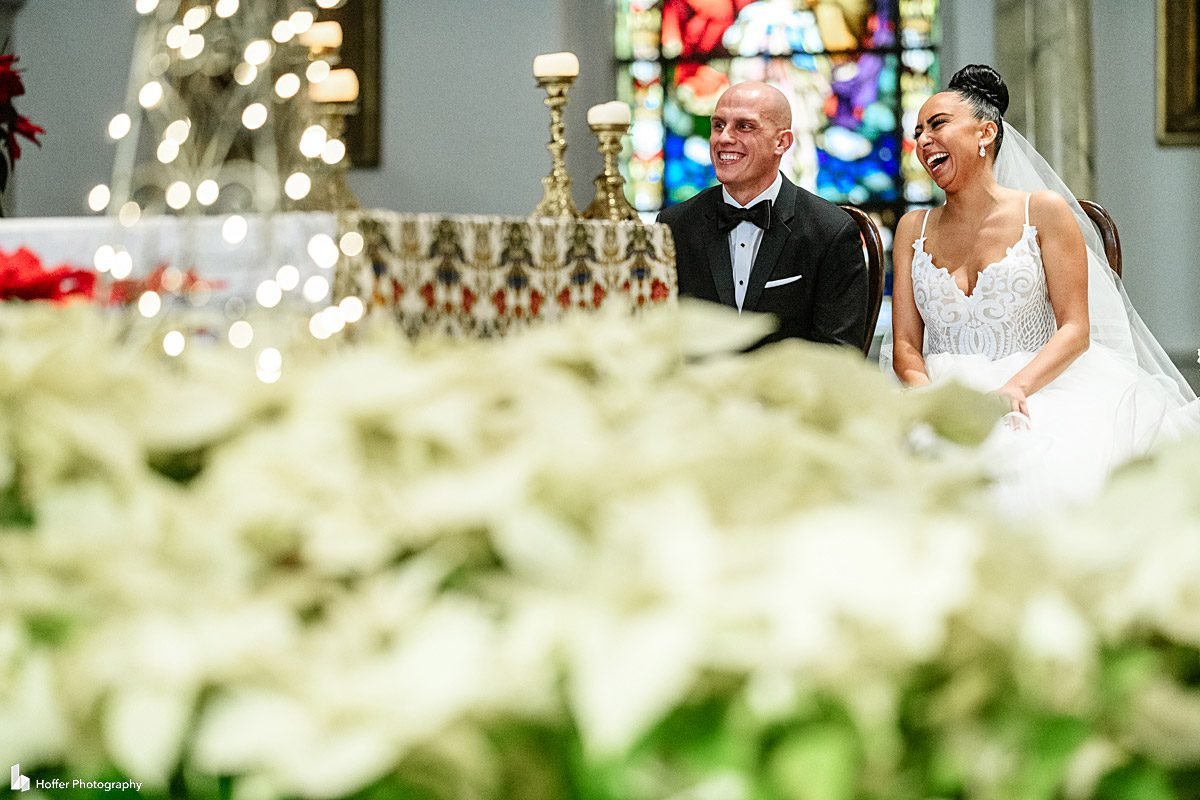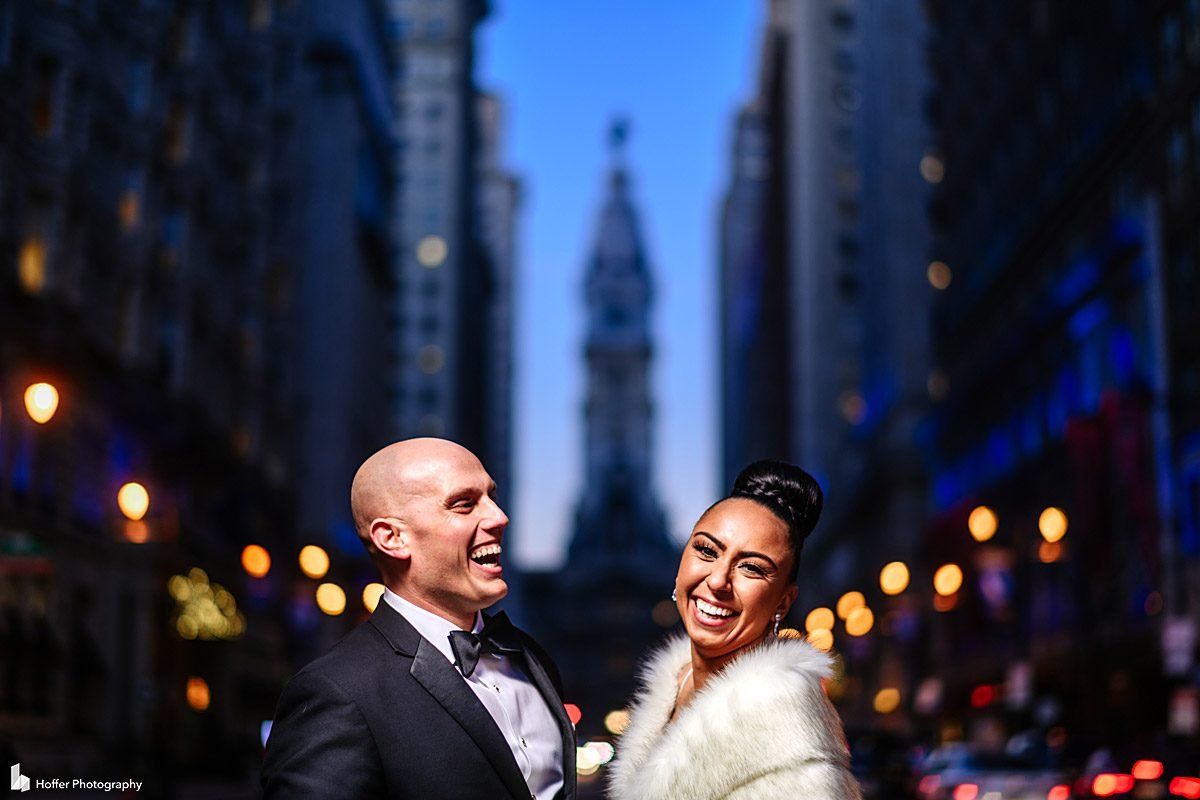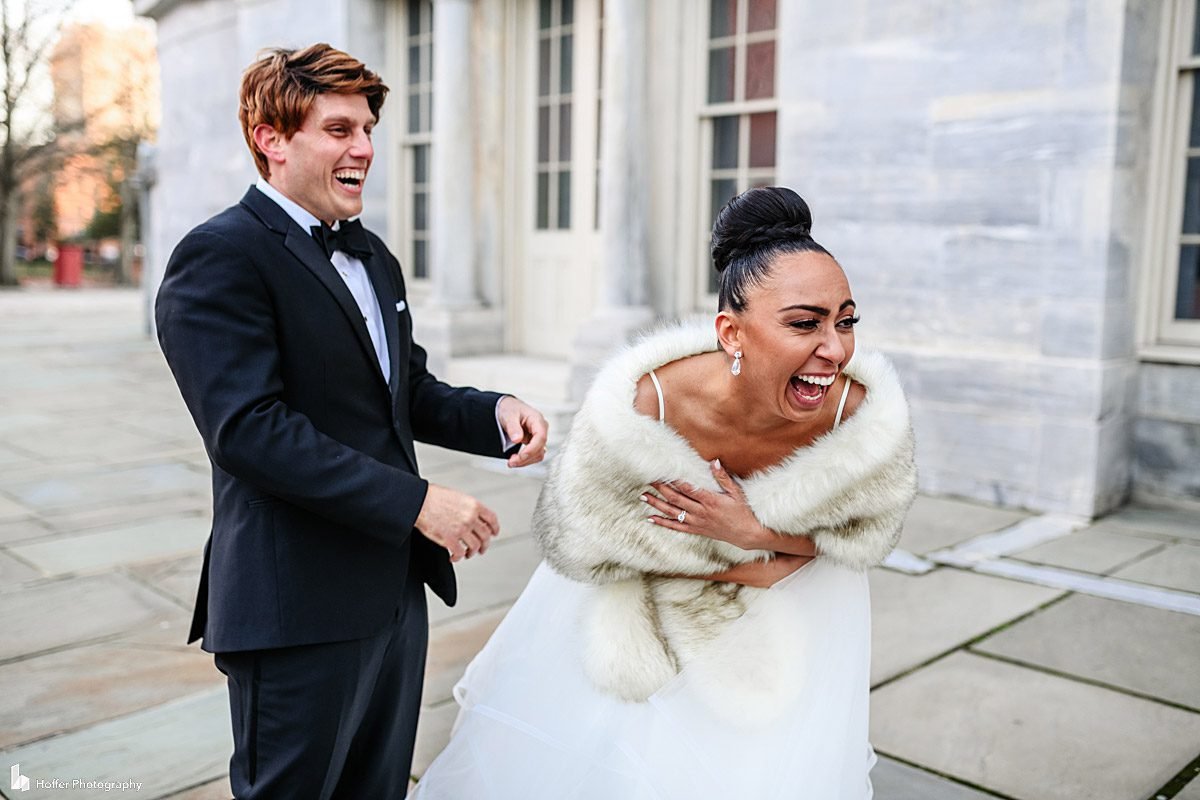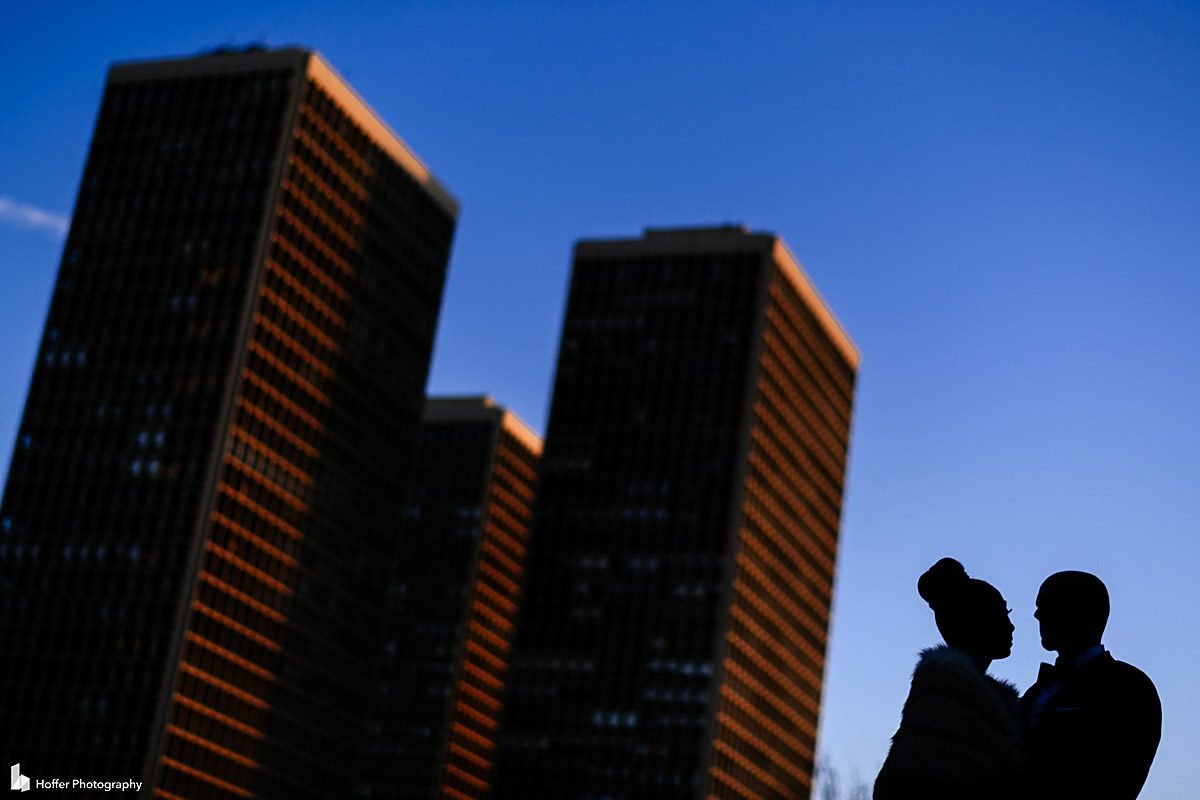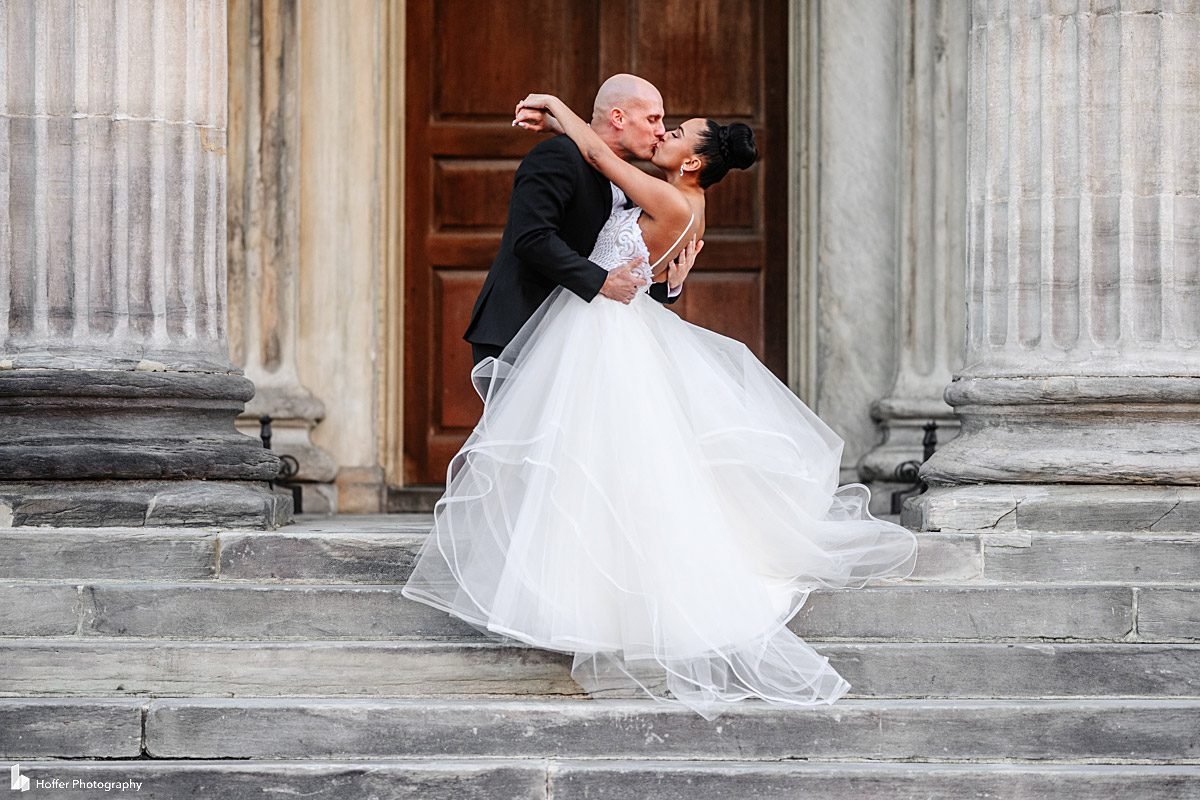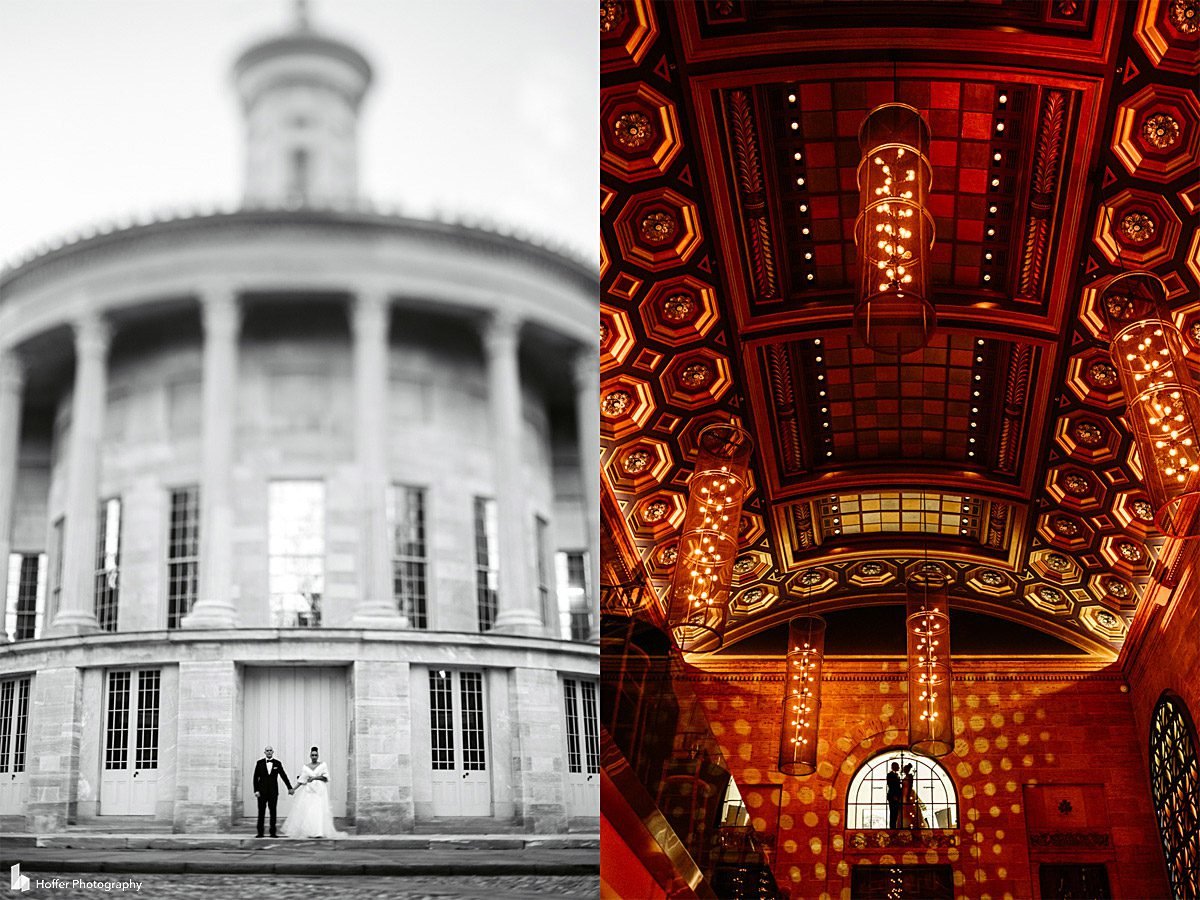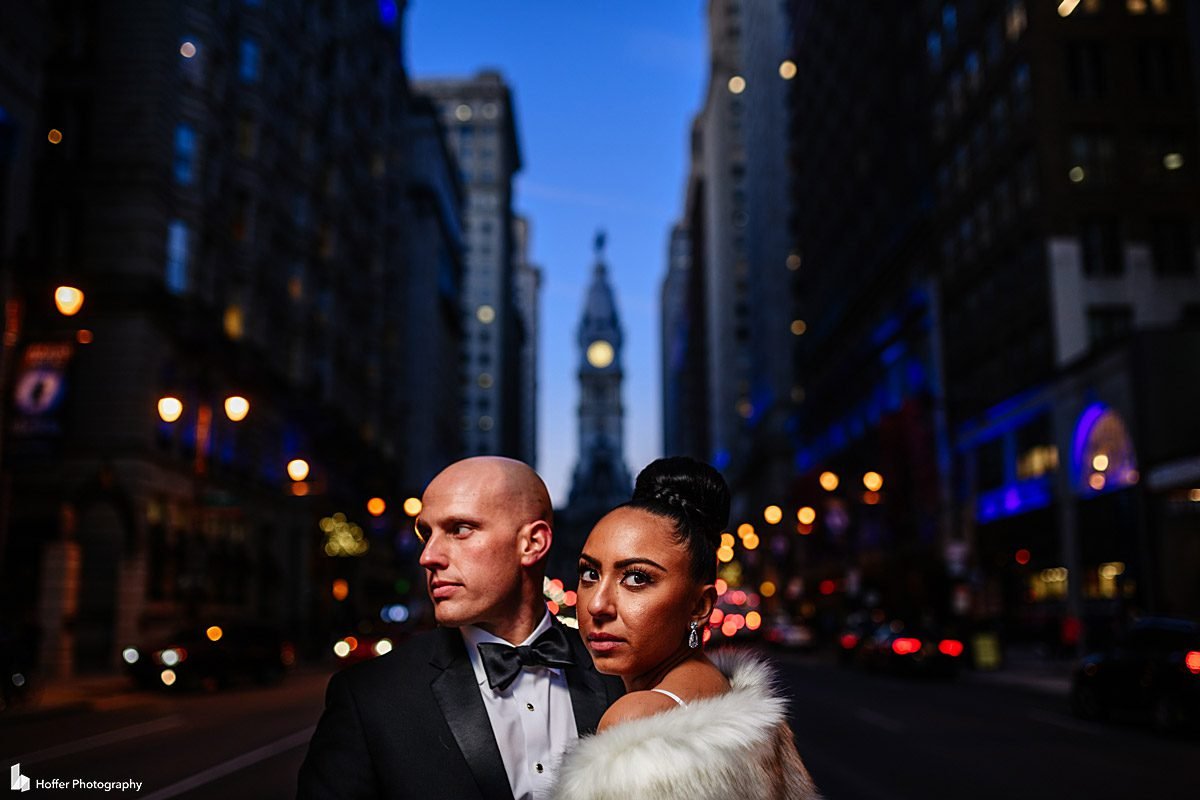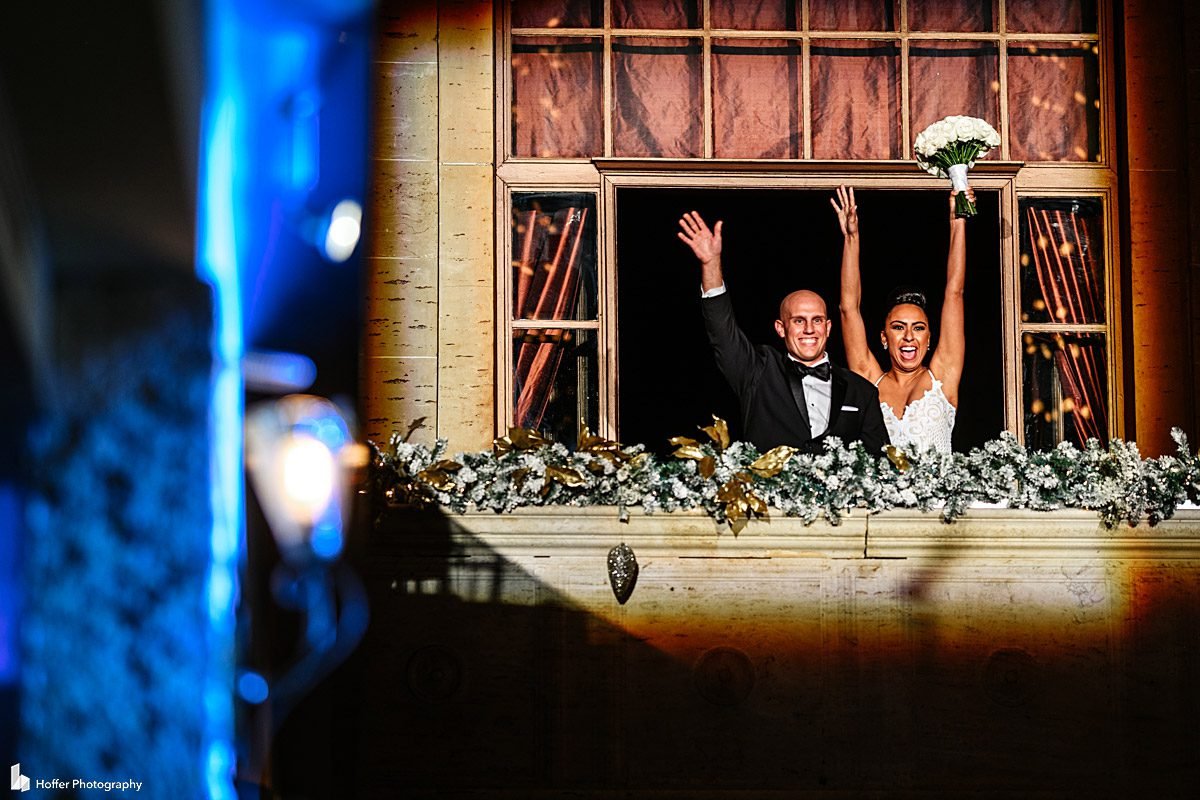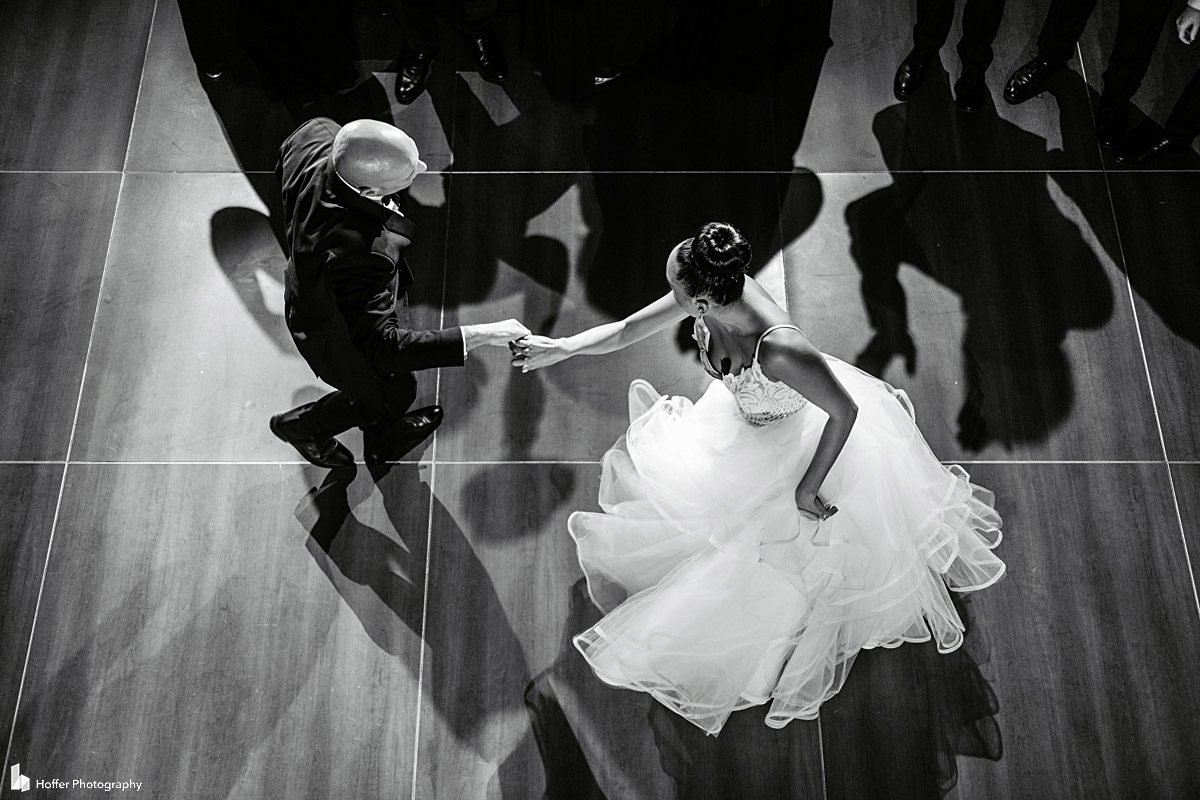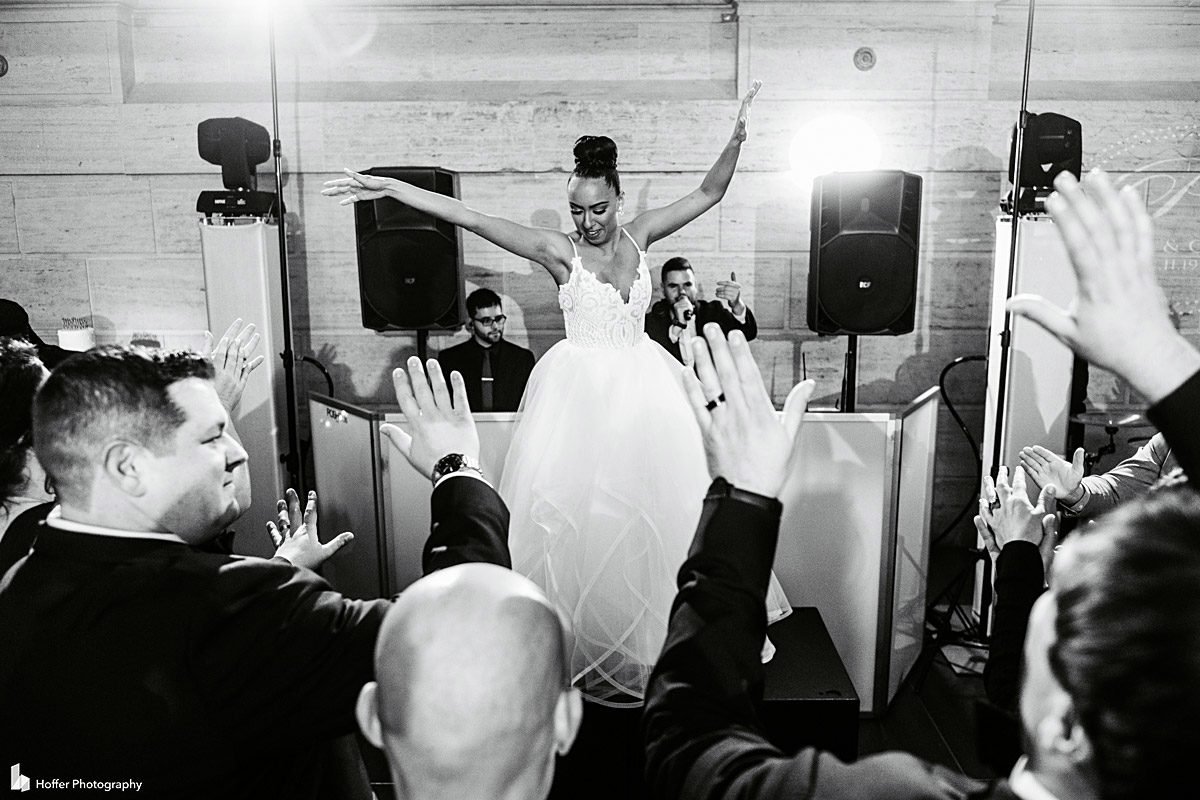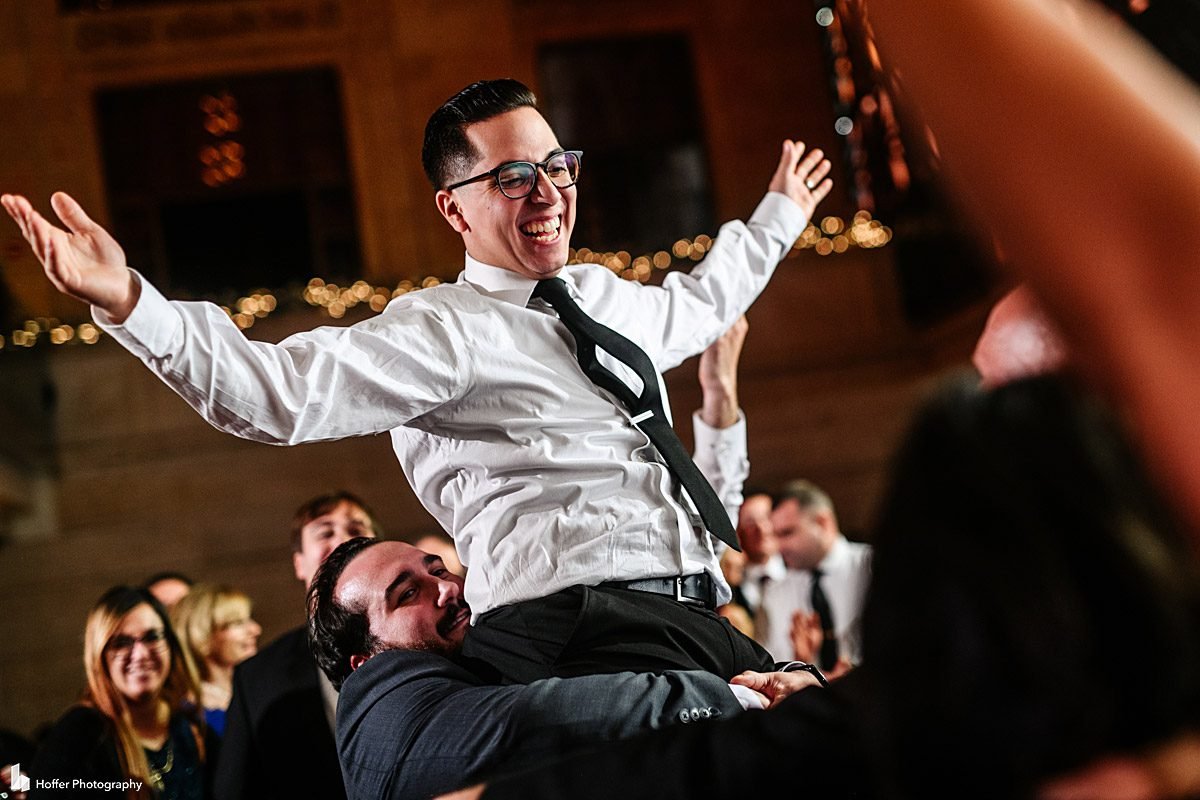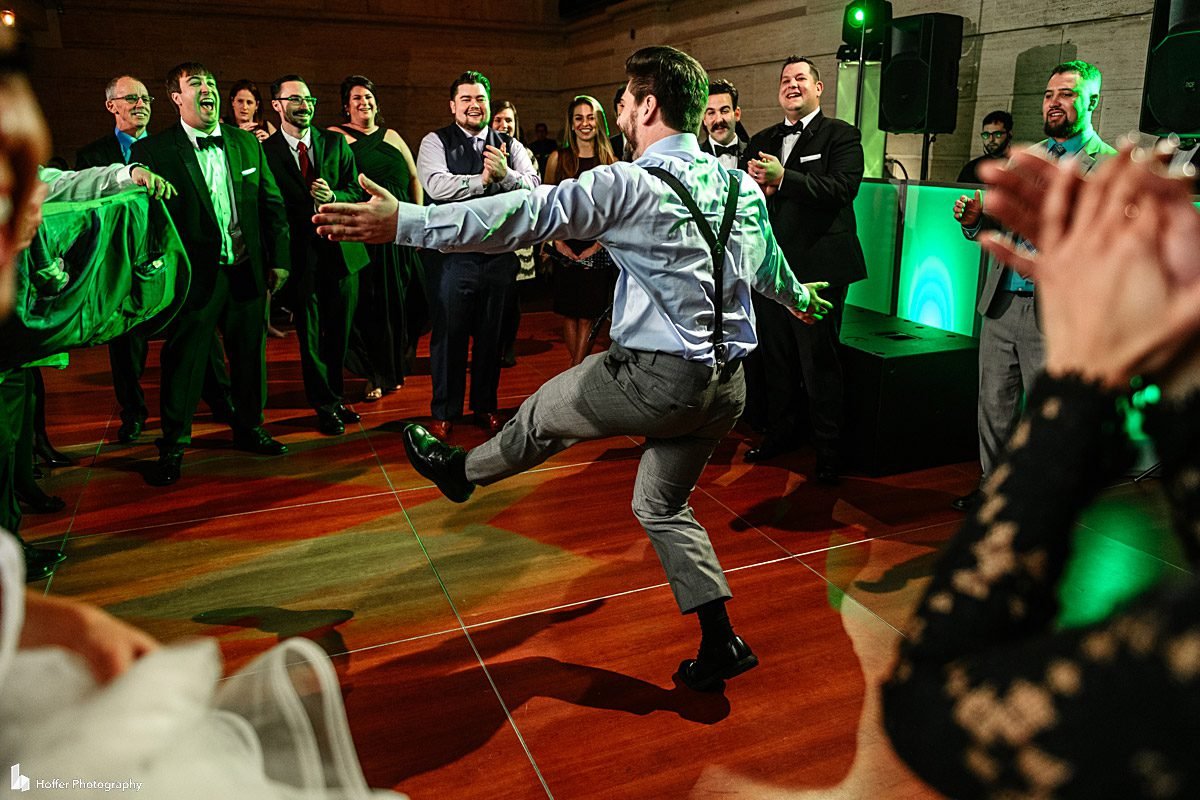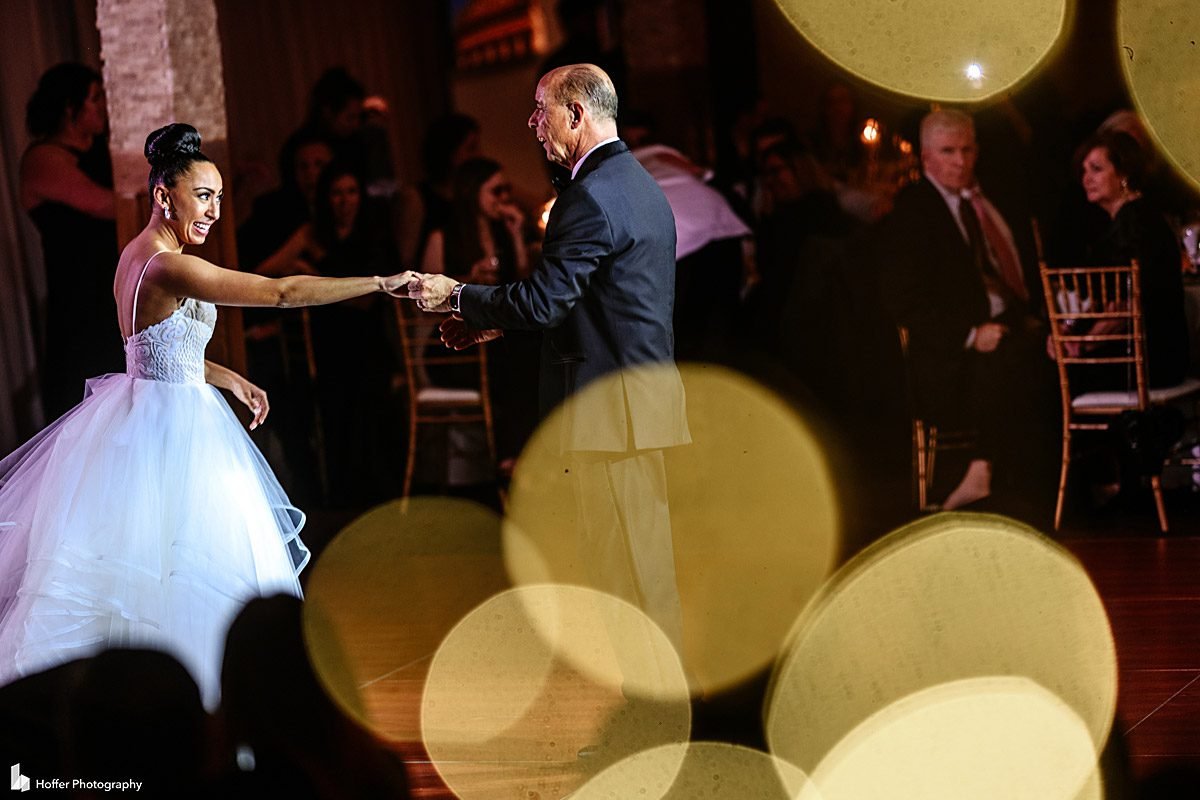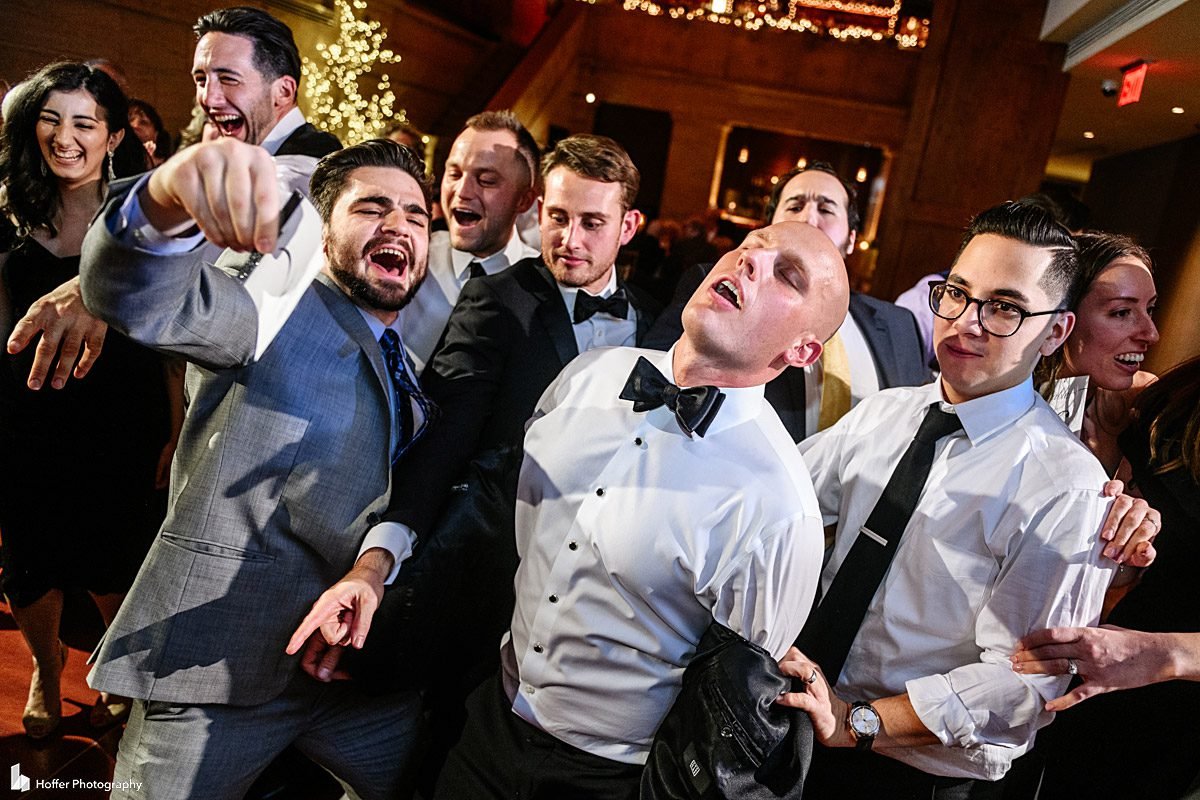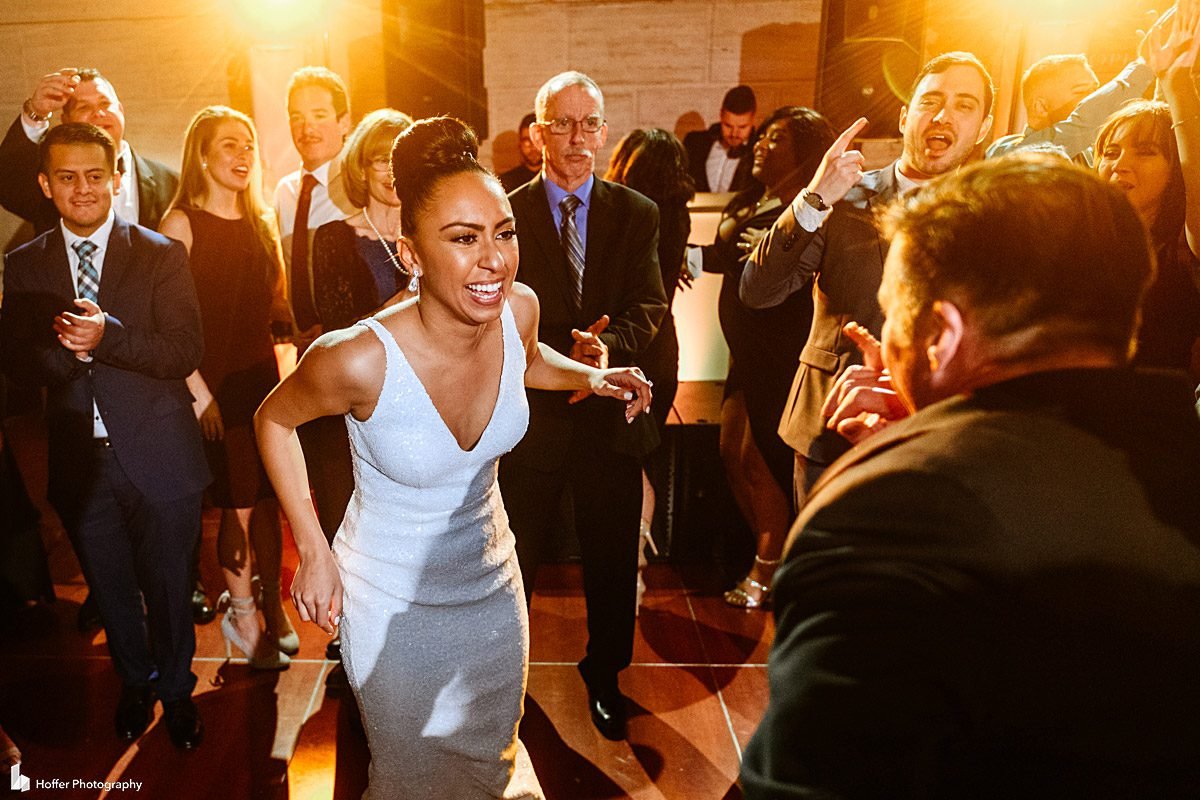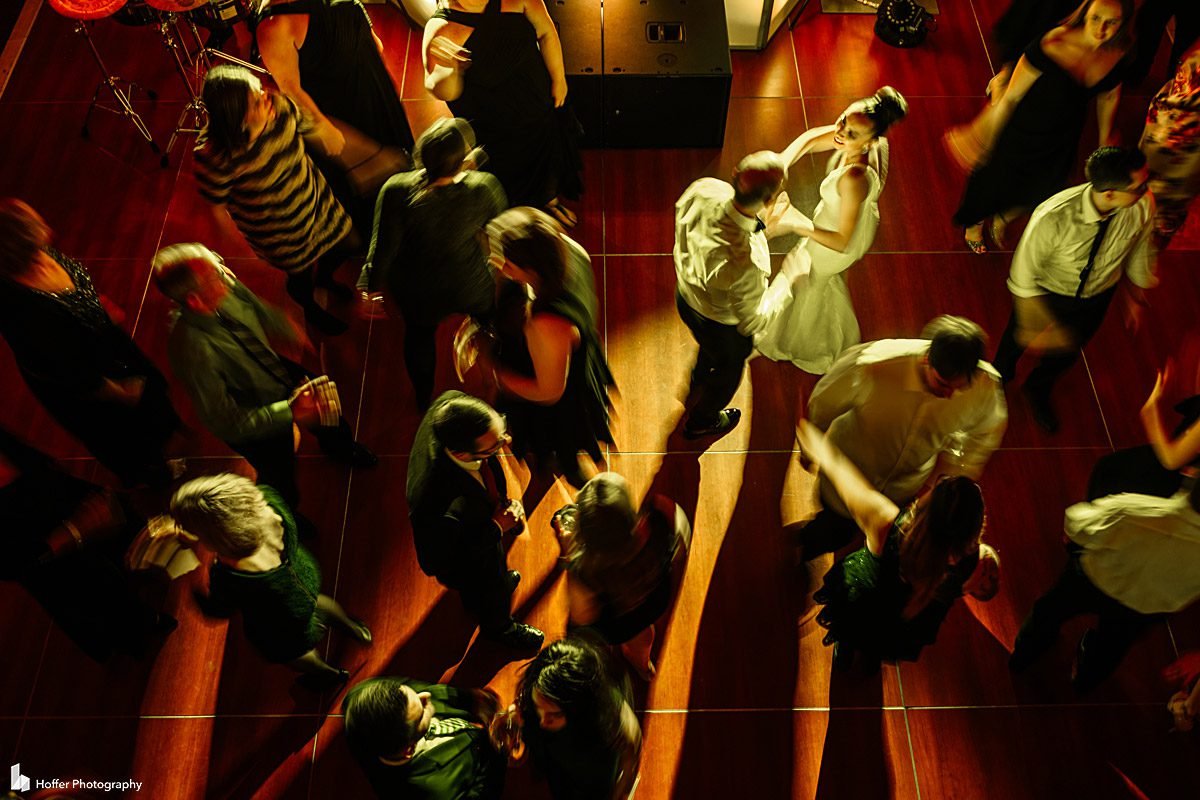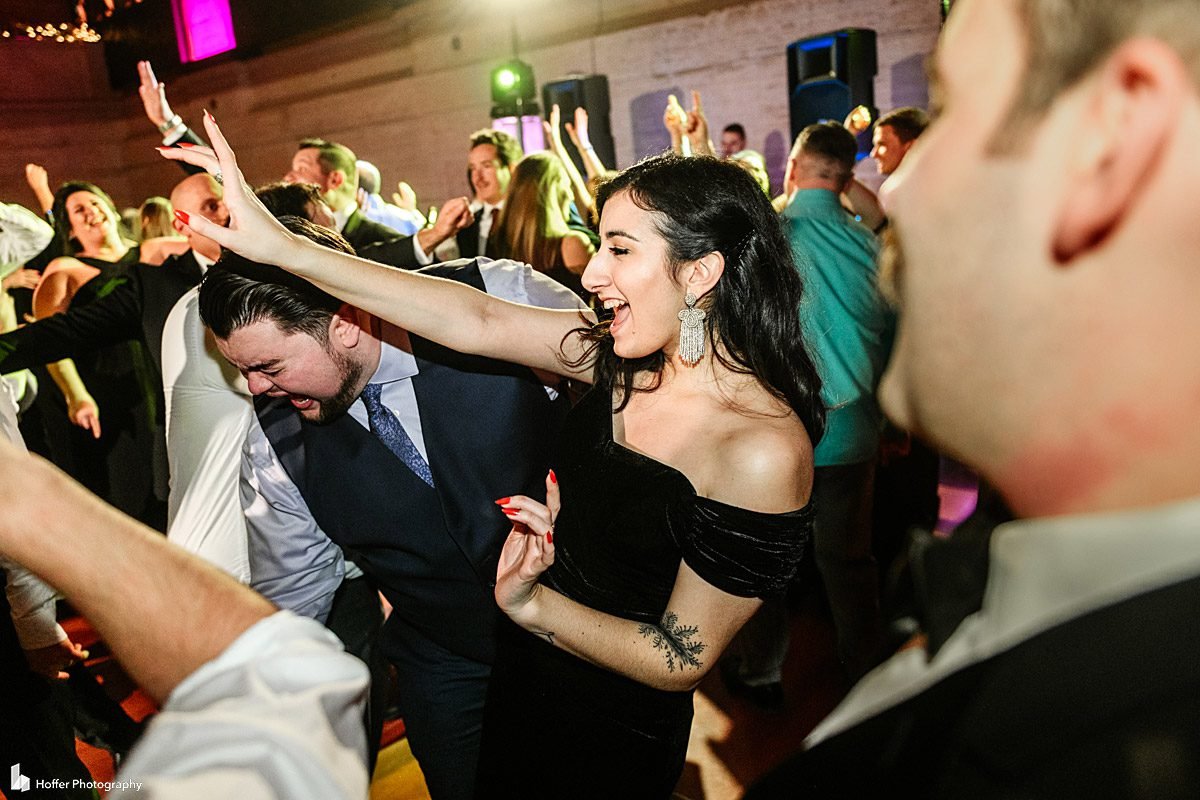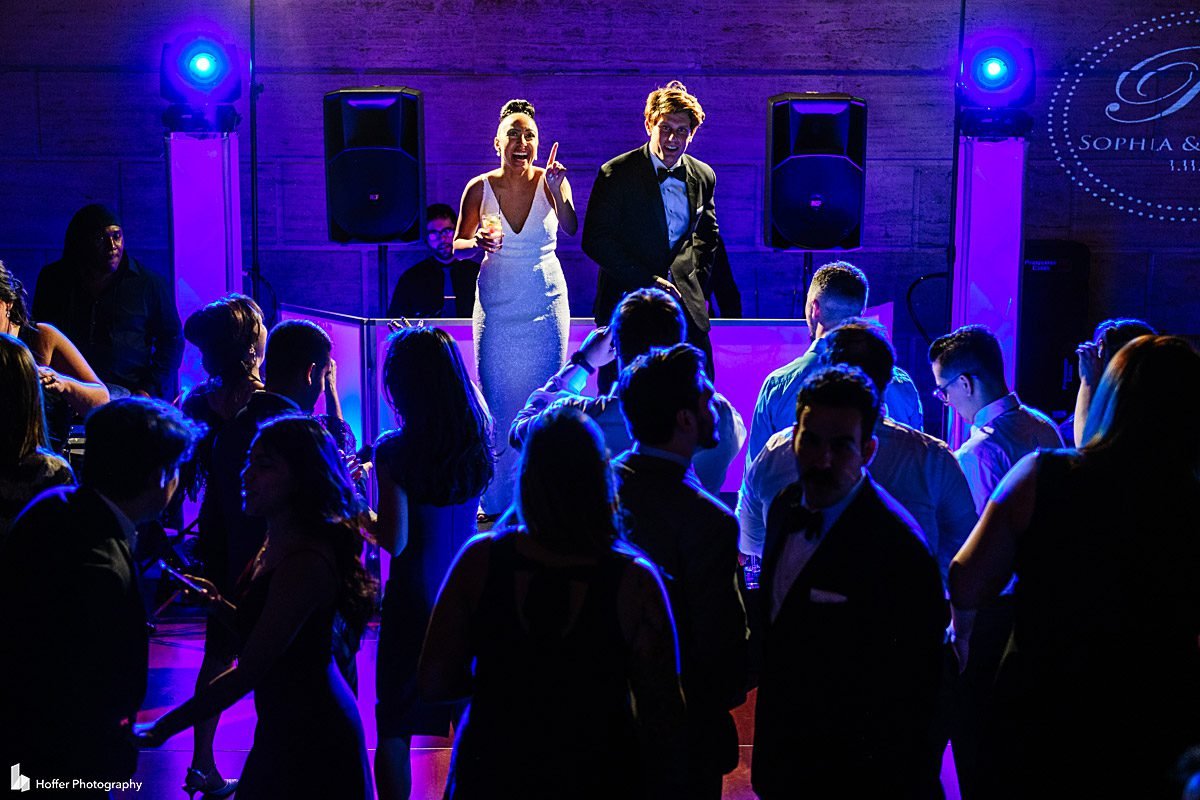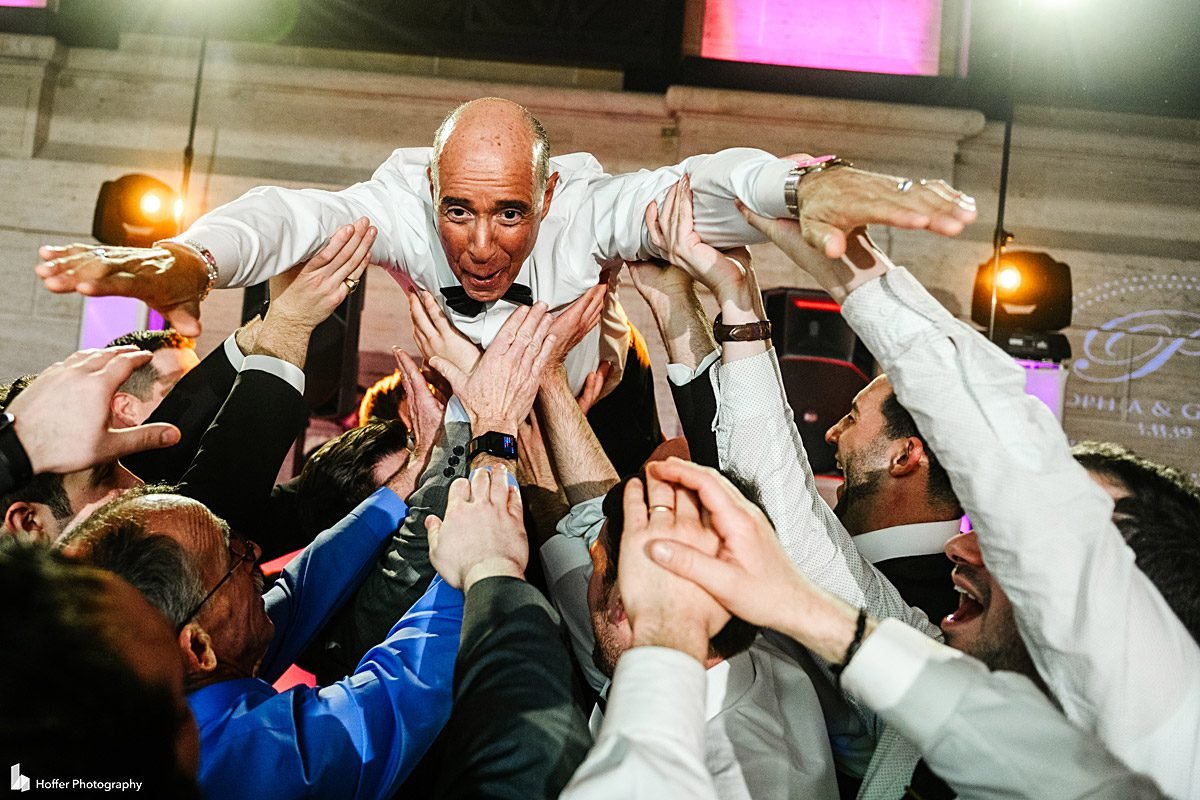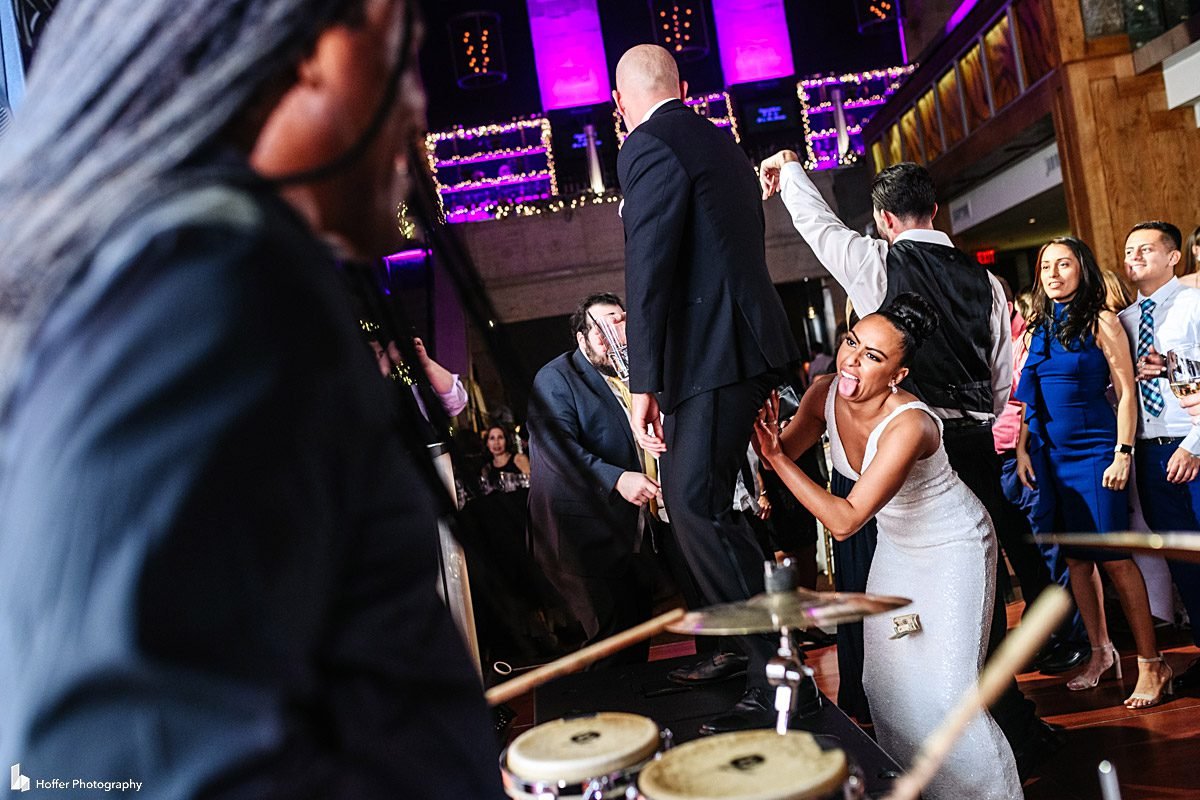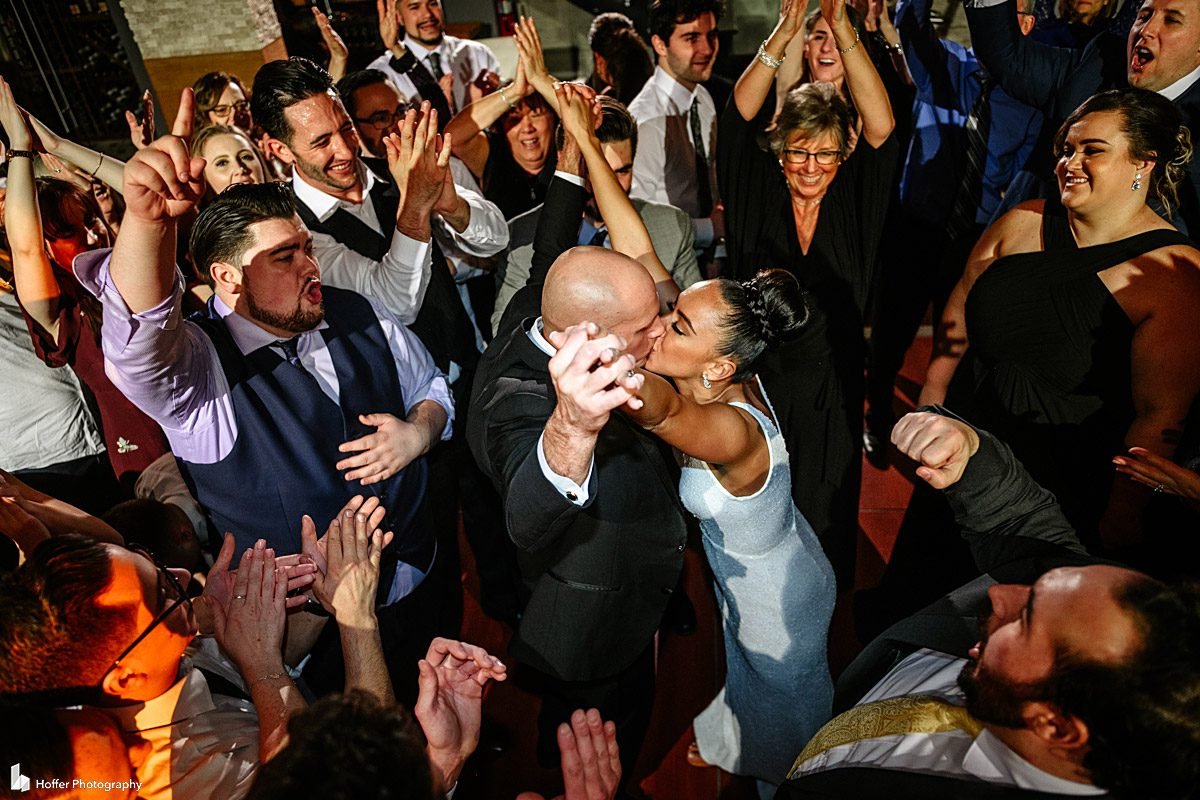 Notes: This winter wedding was photographed by Amy and Tony Hoffer from Hoffer Photography. The bride and groom got ready at the Hotel Monaco in Philadelphia and followed with a ceremony at Old St. Mary's Church in Olde City. The winter wedding portraits were taken by the first bank of Philadelphia and the Merchant's Exchange building in Philly. The reception was at the gorgeous Union Trust and featured music from Posh DJs.